The best speechwriters of all time are Sarah Hurwitz, Ted Sorensen, Sir Ronald Millar, Josef Berger and Jon Favreau. These speechwriters have not only inspired aspiring speechwriters, but have also inspired nations and citizens across the globe with their rhetoric and command of language.
Sarah Hurwitz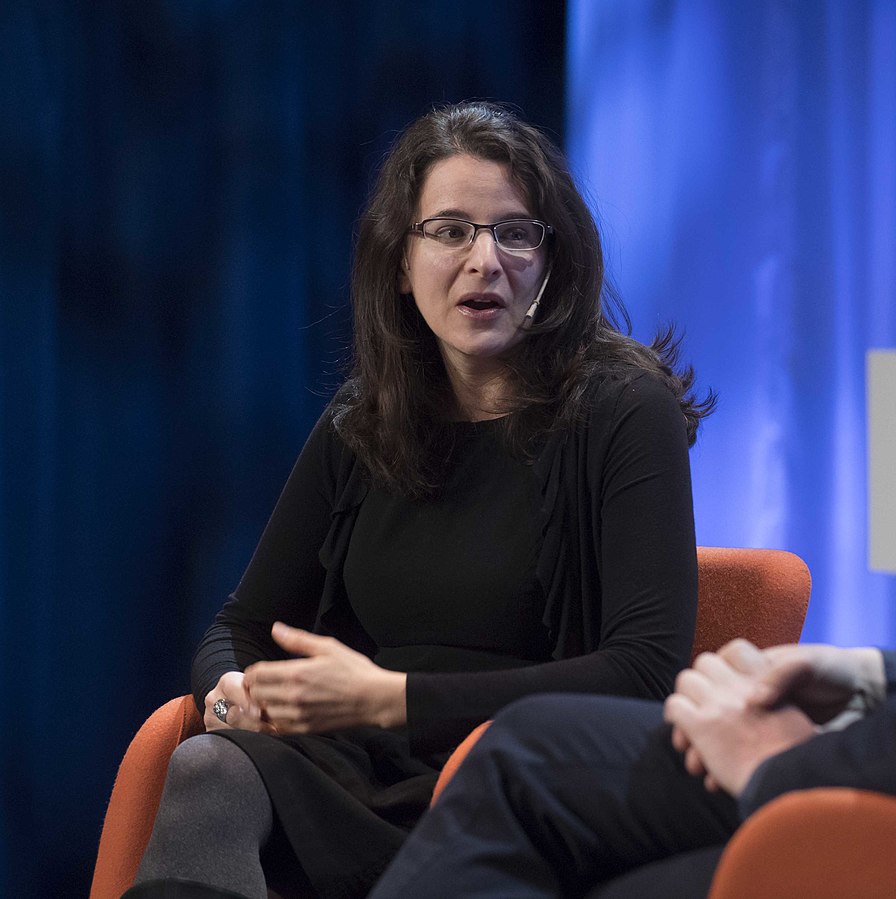 Image: Thor Brødreskift / Nordiske Mediedager
With beginnings as an intern in the speechwriting office of Al Gore after graduating from Harvard, Hurwitz subsequently became Hillary Clinton's lead speechwriter on her 2008 presidential campaign. Hurwitz also worked as a speechwriter for John Kerry during this time. When Hillary Clinton conceded, Hurwitz became a senior speechwriter for both Barack and Michelle Obama, eventually becoming Michelle Obama's lead speechwriter. 
Ted Sorensen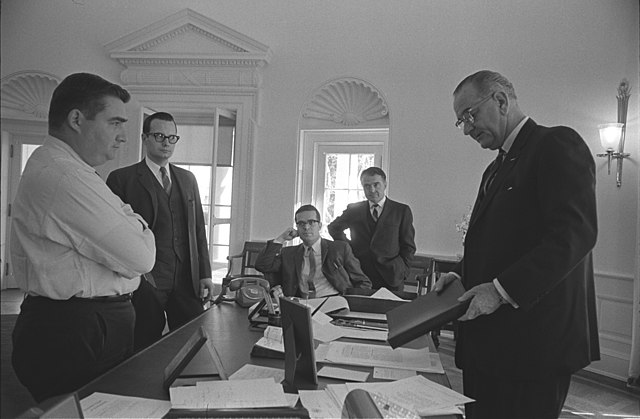 Image: L-R: Pierre Salinger, Bill Moyers, Ted Sorensen, Jack Valenti, President Lyndon B. Johnson
Chief legislative aide to John F. Kennedy at just twenty-four years of age after graduating first in his class University of Nebraska College of Law, Sorensen wrote much of the first draft of Kennedy's biography of notable Americans: Profiles in Courage.
Momentously, Sorensen drafted Kennedy's inaugural address (though Sorensen credits Kennedy himself with the line "Ask not what your country can do for you; ask what you can do for your country"), Kennedy's correspondence with Nikita Khrushchev and Kennedy's address during the Cuban Missile Crisis.
Perhaps most famously, Sorensen was the primary author of Kennedy's "We choose to go to the moon" speech. 
Sir Ronald Millar
A Cambridge graduate who served during World War II, Millar was also an actor, scriptwriter, playwright and dramatist who lived in Hollywood and wrote for Metro Goldwyn Mayer.
Millar worked upon return to England as a speechwriter for three British Prime Ministers: one of these being Margaret Thatcher.
Millar has been credited with some of Thatcher's most famous lines, like "The lady's not for turning" and "Where there is discord, let us bring harmony", the second of which Thatcher delivered shortly after being elected. 
Josef Berger
A reporter, short story and children's author, Berger worked for a time as a speechwriter to Attorney General Francis Biddle before working as lead speechwriter for the Democratic National Convention, preparing speeches for the likes of Harry Truman and Lyndon B. Johnson.
Berger then was offered the opportunity to write for Franklin D. Roosevelt.
Rather unfortunately, Roosevelt died the day before he was due to deliver this speech, but Berger's speech went on to be published, widely read and popularized. 
Jon Favreau
One of the most famous speechwriters of recent times, Favreau (same name as, but not the well-known actor or filmmaker) began working for Barack Obama during his time as a senator and became known for writing the speeches largely responsible for Obama's successful presidential election campaign.
Favreau met Obama backstage at the 2004 Democratic National Convention (while Favreau was working for John Kerry, first preparing research material for Kerry and then as a speechwriter), where Obama delivered the keynote address which contributed to his fame.
Favreau famously told Obama to rewrite his speech so that Kerry could use one of Obama's lines.
Favreau became known for his love of writing speeches at Starbucks, prior to being offered the role of Director of Speechwriting at the White House. 
Conclusion
Sarah Hurwitz, Ted Sorensen, Sir Ronald Millar, Josef Berger and Jon Favreau are amongst the best speechwriters, each extremely gifted speechwriters responsible for developing some of the most quotable lines in human history. Many of these speechwriters come from legal and screenwriting or film related backgrounds and also performed extremely well at school, but they have also come from different socio-economic backgrounds and a commitment to different political creeds: proving that anyone can become a speechwriter at the highest levels with commitment, determination and through an effort to work with the right people.