The 12 best innovative, experimental, and avant-garde writers of all time are Folarin, Kandasamy, Wallace, Calvino, Stein, Ginsberg, Baker, Brecht, Jarry, Wachowski, Kaufman, and Nolan. These writers expressed themselves in novels, plays, poems, and via screenplays.
Innovation began when words were first committed to paper, and that tradition continues as strongly as ever today!
The 4 Best Innovative, Experimental, and Avant-Garde Novelists
The best four innovative, experimental and avant-garde novelists are Tope Folarin, Meena Kandasamy, David Foster Wallace, and Italo Calvino. In each generation of writers, some have been more playful, more earnestly exploratory and willing to test the limits of their form than others.
Though you may be familiar already with famous experimental writers like James Joyce and Samuel Beckett (Ireland has a rich tradition of producing experimental writers, a practice writers like Eimar McBride and Doireann Ní Ghríofa continue to uphold), you may not have heard of these writers, writing in the margins (literally) and bravely engineering storytelling methods best suited to their own themes and purposes.
Tope Folarin
Tope Folarin, a Rhodes Scholar and the current director of a Washington think tank, has only published one novel to date, but has already proven himself an experimental writer to watch. A meditation upon alienation, which he frames as a coming-of-age autofiction, Folarin uses the space of the novel as a site of self-honesty. His protagonist, Tunde, describes the novel as a place to tell the kind of story you would tell yourself with nobody listening: precisely what Folarin uses A Particular Kind of Black Man to do. Entire pages devoted to writing for himself, attempting understanding of his own greatest fears, and to unpack the particular kind of selfhood he assumed under the sway of his father.
Is Tope Folarin Worth Reading?
Tope Folarin has to be a writer worth reading. For the writers reading this article, the opening of A Particular Kind of Black Man demonstrates a special mastery of how to entice a reader: Folarin opens with an anecdote which fosters attachment between the reader and his protagonist while communicating the themes of the ensuing novel and prompting the question which the remainder of the novel answers. For those reading this article who are readers foremost, you're likely to find Folarin a particularly compelling writer for how he generates emotional gravitas and lends significance to ordinary events.
Where to Start Reading Tope Folarin?
It might be best to start with A Particular Kind of Black Man, foremost because the novel sheds light on Folarin as a writer, and upon his reasons for writing. The novel did also win Folarin the Whiting Award for Fiction. Once you've read this novel, you might like to read his short story, Miracle, which won Folarin the Caine Prize.
What Is the Best Novel by Tope Folarin?
At the moment, Folarin only has one novel, but once you've read A Particular Kind of Black Man, you might enjoy also reading New Mom, a short story Folarin published in 2014 which formed part of the project which resulted in his novel in 2019. You might also enjoy reading the commentary Folarin has offered online around the publication of his novel.
A writer with a fascination with politics who now writes speeches for the White House, Folarin has written that he doesn't want to continue being an artist for long, but only time will tell whether life brings him back to write another novel.
Meena Kandasamy
A fiery advocate for the abolition of caste structures, Meena Kandasamy has become particularly well known for her political efforts to advocate for the rights of women and members of lower Indian castes.
Though she began her writing career as a poet, editor and translator, her greatest success to date has come from the publication of three novels: The Gypsy Goddess, When I Hit You, a work of autofiction, and Exquisite Cadavers, an oulipo written using a style similar to that which Vladimir Nabokov used when writing Pale Fire.
If you find yourself fascinated by Kandasamy and Nabokov, check out Gerard Genette on hypertexts and hypotexts.
Is Meena Kandasamy Worth Reading?
Yes, Kandasamy's certainly a writer worth reading. Her writing sings with the passion of a writer roused by other thinkers and writers who have come before. Her experimentation knows few bounds, and she writes openly, like Knausgård, about the tension the honesty of her work creates within her own home environment.
If you are looking to read fearless work from a writer unwilling to compromise on the literary merit of her projects, you are likely to find Kandasamy a firm favorite. With each novel she writes, she finds a way to push the envelope further, challenging not only what critics have had to say about her previous work, but also her own conception of what she can achieve as a writer.
Where to Start Reading Meena Kandasamy?
Though Kandasamy received a lot of publicity for When I Hit You, an autofictional novel about an abusive marriage, you might find Exquisite Cadavers, her most recent novel, the best place to start reading Kandasamy. In Exquisite Cadavers, Kandasamy shares aspects of herself and of her creative process while also writing a fictional story about the lives of two characters she develops after watching a video work about domestic spaces at an art museum.
Kandasamy, who attracted public fascination for being 'brave' enough to use When I Hit You to write about her own experiences of domestic violence, has described many times a desire for the novel to be read as a work of fiction, and not as memoir. She has pushed for recognition as a writer concerned with artistry, rather than as a memoirist working to convey the realities of life as an Indian woman, or as a woman of color.
What Is the Best Novel by Meena Kandasamy?
Though When I Hit You reveals many of the coordinates Kandasamy draws upon when writing, Exquisite Cadavers reads as a slightly more accomplished and cohesive novel. In Exquisite Cadavers, Kandasamy writes with greater maturity and self-awareness, and the novel accordingly demonstrates a greater command of craft from the outset. In Exquisite Cadavers, Kandasamy also develops a beautiful duality between her own poetics and a more austere, reflexive or diaristic style.
David Foster Wallace
Undoubtedly one of the all-time masters of experimental writing, David Foster Wallace can be understood to have spearheaded not only literary movements like the New Sincerity, but also post-postmodernist literature more broadly, through his development of protagonists anxious to find ways to honestly communicate an unmediated experience of life during an unrelenting period of mass media saturation and commercial bombardment.
Where to Start Reading David Foster Wallace?
You might actually find reading some of David Foster Wallace's addresses to college students, like his Kenyon College commencement address, a great place to start: because these direct speeches communicate Foster Wallace's reasons for writing, and get to the heart of the concerns he otherwise typically uses extremely long novels to explore.
Similarly, you could also start with one of his essays. Many David Foster Wallace fans recommend starting with Consider the Lobster, an essay Foster Wallace published in 2004. Once you have had the chance to see whether you connect with Foster Wallace, his style and outlook, you might want to approach his work through first reading Oblivion, arguably his best collection of short stories.
What Is the Best Novel by David Foster Wallace?
The best novel David Foster Wallace has written would have to be Infinite Jest. Widely considered one of the best and most significant novels of all time, Infinite Jest goes straight to the heart of contemporary society and stays there, developing one of the most clever and comprehensive takes on our current society ever written. Inside Infinite Jest you'll find some of the wittiest and most profound descriptions and analogies you are likely to ever read for the various ways we have become suckers for fame, attention and entertainment.
Italo Calvino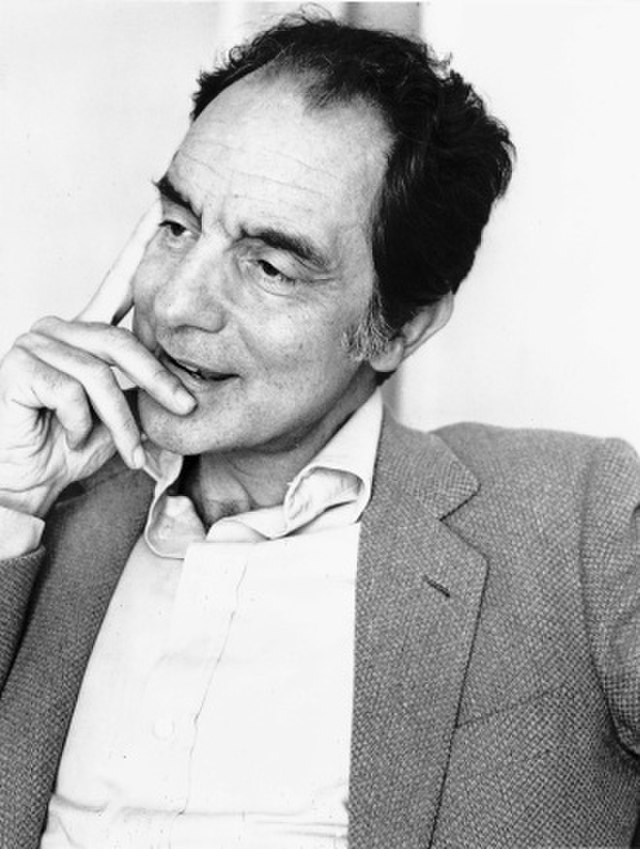 If you like the sound of an occasionally cheeky sentence from an extremely accomplished writer with a firm grasp on both description and storytelling, Italo Calvino may become your new favorite writer. A writer who also wrote oulipos and worked as a fabulist, writing a definitive edition of Italian Folktales, Calvino was also a journalist who interviewed Hemingway at his home in Stresa, and wrote a tribute to "Che" Guevara upon his death after meeting him shortly prior.
What Is the Best Novel by Italo Calvino?
Most famous for his novels 'If on a winter's night a traveler' and Invisible Cities, these two are also probably his best novels. 'If on a winter's night a traveler' begins with perhaps his most famous, and tongue-in-cheek sentence: 'You are about to begin reading Italo Calvino's new novel If on a winter's night a traveler.' The novel continues on as one of the best examples of second person narration, with 'you', the reader Calvino addresses, eventually finding and beginning to read another, altogether different novel.
Where to Start Reading Italo Calvino?
Fans of metafiction are likely to enjoy If on a winter's night a traveler, and those who like a good Oulipo are going to find Invisible Cities exciting. Many readers of Calvino say that each sentence of Invisible Cities has been exquisitely crafted, and regard the novel one they return to time and time again for the beauty of Calvino's command of language.
Other fans suggest starting with Mr. Palomar, describing Calvino's voice throughout the novel as particularly warm in his characteristic way, and identifying this particular, compelling feature of his writing in Mr. Palomar as their reason for continuing on to read Calvino's other novels.
The 2 Best Innovative, Experimental and Avant-Garde Poets
Arguably the greatest literary site of experimentation, poetry has long encouraged and exhibited a playfulness with words and critically, also with sound. In a poem, you can find visual approaches to the avant-garde, with fixtures present like acrostic poems and concrete poetry. You can also find daring approaches to language which work to overcome firm taboos and to articulate the more corporeal aspects of human experience.
Two of the most innovative, experimental and avant-garde poets are Gertrude Stein and Allen Ginsberg, though Michael Ondaatje and M. NourbeSe Philip are each also deserving of recognition for their respective collections The Collected Works of Billy the Kid, and She Tries Her Tongue, Her Silence Softly Breaks or Zong!
NourbeSe Phillip famously said 'fiction is about telling lies, but you must be scathingly honest in telling those lies. Poetry is about truth telling, but you need the lie – the artifice of the form to tell those truths.'
Gertrude Stein
Perhaps most well known for her collection Tender Buttons, and for the 'autobiography' she wrote of her life partner Alice B. Toklas, Stein worked closely during her own lifetime with artists like Paul Cézanne and Pablo Picasso, and with writers like Ernest Hemingway and F. Scott Fitzgerald. She was a central figure of the Lost Generation of writers and artists working in Paris after World War I, her partner Alice the host of many of their meetings on Saturday evenings.
Where to Start Reading Gertrude Stein?
You might like to start reading Tender Buttons to get a true sense of Stein working arguably at her best and also at her most distinctive. If you like Tender Buttons, you're likely to enjoy Stein's work more broadly. If not, you may wish to look elsewhere, or try reading her prose. If you like novels, you may enjoy reading Q.E.D. which Stein wrote about her experience coming out while a student in Baltimore.
Allen Ginsberg
Widely regarded as one of the most historically shocking and politically engaged poets, Allen Ginsberg had great success with his poem Howl, one of the best poems to emerge from the Beat Generation of writers. His style could be summarized as an American pastiche of different experiments which each culminate in 'an extreme rhapsodic wail [Ginsberg] once heard in a madhouse.'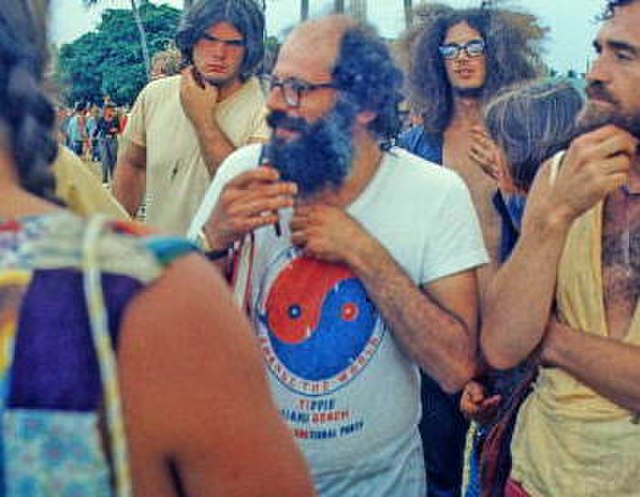 Ginsberg references the work of many other poets within his own, A Supermarket in California, for example, referencing both Walt Whitman and Federico Garcia Lorca, poets Ginsberg claimed to have a deep affinity for.
What Is the Best Poem by Allen Ginsberg?
The best poem by Allen Ginsberg would have to be Howl. That said, America, Kaddish and A Supermarket in California are each also worth reading as cultural documents, for the strength of their sentiments and for the honesty and urgency Ginsberg conveys through his use of expression. After you have read Howl and thoroughly dissected each line, you might wish to also read Footnote to Howl, which Ginsberg wrote while composing the actual poem.
The 3 Best Innovative, Experimental, and Avant-Garde Playwrights of All Time
In a very real sense, theater is always being invented, and re-invented: from the first time two actors stepped forward from the chorus in Ancient Greece, to the subversive theater of Alfred Jarry in the 19th Century, the form constantly evolves with audience expectations, and more recently with technological advancements. Aeschylus was first writer to introduce a second actor onto the stage in Ancient Greece in the 5th Century BCE, and things have been changing and evolving ever since.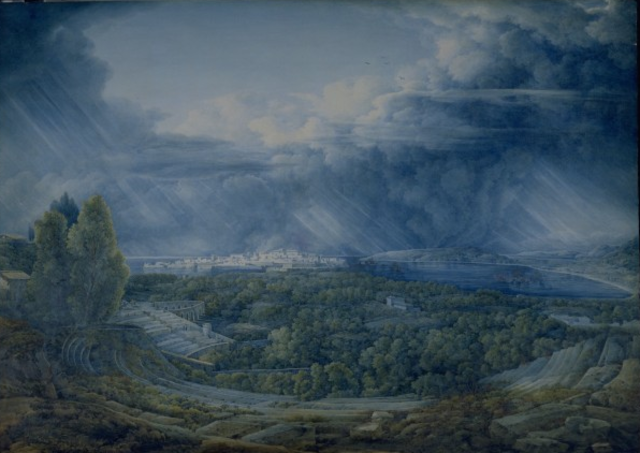 The 3 best innovative, experimental, and avant garde playwrights of all time are Baker, Brecht, and Jarry. These theater practitioners took big risks, writing and producing works which challenged the expectations of audiences in their time: sometimes with great success, sometimes meeting with derision. 
Annie Baker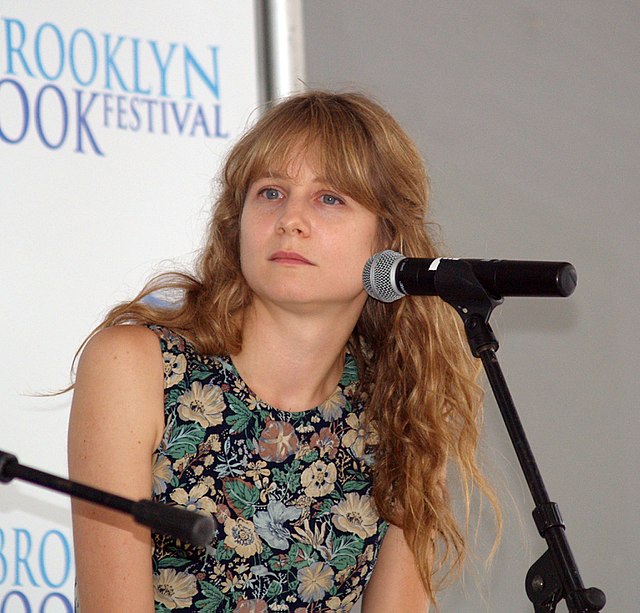 Annie Baker is a teacher and playwright who won the Pulitzer Prize for her play The Flick in 2014. Her work is adored by critics, and audience goers alike, with Time Out magazine declaring that her play John is among the forty best plays ever written.
Is Annie Baker Worth Reading? 
Yes, it is worth reading Annie Baker because her works are incredibly relatable. She doesn't shoot for bombast, she creates characters in which we can very often see ourselves: although her plots are often more challenging and require the audience to lean in.
Where to Start Reading Annie Baker?
Seeing as it won the Pulitzer Prize, you should start reading Annie Baker by picking up a copy of her play The Flick. This three hour long work (which some viewers felt exceeded a decent length), concerns three twenty-something underpaid cinema ushers. It captures their dialogue perfectly, and hums along in a wonderfully engaging way.
What is the Best Play by Annie Baker?
If you discount the Pulitzer Prize winning The Flick, the best play by Annie Baker is John, which picked up an enormous number of awards amongst which were 8 Drama Desk Awards including Outstanding Play. If you have ever felt loneliness in your life, or sought love and connection, this play will likely resonate with you. 
Bertolt Brecht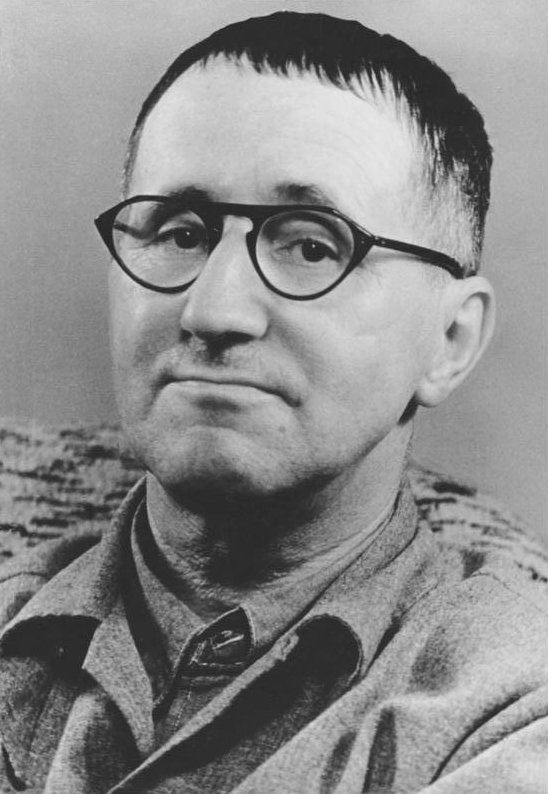 Brecht was a German poet, playwright, and theater practitioner: he wrote many of his works during the period of Weimar Republic, which is the period between WW1 and 2 in Germany in which the country was a democracy for the first time. 
His works address Marxist theories extensively, with the consequence that when he moved to the US during WW2 he was surveilled by the FBI and hauled up before the House Un-American Activities Committee. He's one of the titans of experimental theater, and you will hear his name frequently as a result. 
Is it Worth Reading Brecht?
Yes, it is worth reading Brecht because his work is innovative in a way that few before or since have achieved. Arguably, many of his innovations are lost to contemporary theater, which still prefers a naturalistic style. Brecht's Epic Theatre foregrounded the importance of retaining an awareness of the falseness of the theatrical art.
Where to Start Reading Brecht?
You should start reading Brecht by picking up a copy of The Threepenny Opera. It's a musical with lyrics by Brecht and music by Kurt Weill. In this work are many of the hallmarks of the Epic Theater Brecht fostered. Brecht felt that emotional catharsis in theater was too … satisfying, and left the audience complacent.
Instead, he championed a theater which drew the audience's attention to the constructed nature of the pretend reality they observed, to draw them to consider the constructed nature of their own reality, which would hopefully lead them to instigate change. 
What is the Best work by Brecht?
The best work by Brecht is arguably The Threepenny Opera: although many will also argue for The Caucasian Chalk Circle, and Mother Courage and Her Children. In The Threepenny Opera Brecht uses techniques he developed such as harsh lighting, suddenly breaking into song, placards which interrupt the naturalism, and a host of other techniques to develop a feeling of Verfremdungseffekt, which is sometimes translated as alienation – meaning emotional and intellectual disengagement or distance.
Alfred Jarry
Jarry is a titan of the avant garde theater scene: in many ways the poster child for what can be achieved in the realm of innovation. He was adored by Artaud, another immensely influential figure in the realm of theatrical art.
Is Alfred Jarry Worth Reading?
Jarry is worth reading because his work was so influential on the theater practitioners and writers which followed: he is considered a symbolist writer but his work also touches on realms of Dada, Surreal, and Futurist. The irreverence in his work also gestures to the postmodern.
What is the Best Work by Alfred Jarry?
Alfred Jarry's best work is undoubtedly Ubu Roi (King Ubu) written in 1896. It's a downright dirty work, and celebrates that fact with its scatological humor and determination to bring the audience face to face with the filthy and obscene aspects of life.
Where Should I Start Reading Alfredy Jarry?
This one is easier than usual: Start reading Jarry with Ubu Roi. Bear with me: once you've read it or seen it you'll know what I mean. It's a work that will live rent free in your head forever. It's incredibly funny, and charming while being repulsive in every way. It overturns cultural norms and mores to such an extent that it is considered to have been highly influential on the entire Modernist movement.
The Best Innovative, Experimental, and Avant-Garde Screenwriters of All Time 
The best innovative, experimental, and avant garde screenwriters of all time include the Wachowskis, Kaufman, and Nolan. We all know the hero's journey, a person takes on a mission to right a wrong, and finally overcomes their obstacles. But what about cinema that strays from this model? 
The writers discussed below have challenged conventional structures, which can be a scary thing in Hollywood as cinematic projects are so expensive. It's no wonder producers lean away from avant garde projects, towards tried and tested models which stand a greater chance of generating a profit at the box office.
Lana and Lilly Wachowski
The Wachowski's have been known for both innovative plots and avant garde filming techniques in their astonishing careers. Who hasn't heard of these two? Matrix, V for Vendetta, Cloud Atlas: innovative, subversive offerings which force a reconsideration of the nature of reality. 
Cyberpunk classic The Matrix in particular broke new ground, a sci-fi that captured the layperson's attention and showed what was newly possible in the evolving world of special effects. Phrases from the film such as 'red pilling' permeate the contemporary lexicon, and the filming technique 'bullet-time' astonished viewers with a revolutionary visual experience.
Bullet-time involves depicting a character whose movements are so fast, that when the footage is 'slowed down' the character appears to be moving at near normal speed (with everything around them moving slowly). The effect is enhanced by moving the camera or POV at 'normal speed' as though the viewer has entered this new slowed down reality from the character's POV.
Charlie Kaufman
Kaufman's name is likely to be the first on many cinema lover's lips when the phrase innovative appears in conversation. He's one of the most celebrated film makers of all time, and has been recognised with an Oscar. 
I bet you've heard of the following: Being John Malkovich, Adaptation, Eternal Sunshine of the Spotless Mind, and Synecdoche, New York. Yeah. This experimental artist is a titan. In these films which verge on the surreal, Kaufman explores themes related to mortality, identity crisis, the meaning of life, and the absurd or existential. 
In each of these works there is something surprising that is almost Brechtian in the way it draws your attention to the form, rather than the message, straying from the natural. In this way Kaufman's films disorient, and destabilize, much like the rocky notions of self and place experienced by his protagonists. 
Christopher Nolan
Nolan is responsible for some of the most innovative filmic productions to date. Memento was an early triumph which realizes the fractured reality of a man who cannot remember what has occurred the day before. He tattoos himself to leave reminders to help him to achieve his objectives: the film jumps around in time and place to create this disorienting reality.
Inception astonished the world with its innovative use of special effects: remember the horizon suddenly rolling towards you like a wave? Again, these are not just special effects without a dramatic purpose. Nolan here takes a deep dive into the idea of consciousness, and the subconscious: are we really in control of our thoughts and desires, or subject to persuasion to a greater extent than we would care to admit? 
There are so many Nolan titles which deserve a mention here: I'll end on Tenet (because the innovation hits you like a brick). In this offering characters move forwards and backwards through time via the development of a device which allows a change in direction. Keeping track of it all becomes a labyrinthine task (breathtaking to say the least).
Conclusion
I hope we've convinced you that among the best innovative, experimental, and avant-garde writers of all time are the following wordsmiths: Folarin, Kandasamy, Wallace, Calvino, Stein, Ginsberg, Baker, Brecht, Jarry, Wachowski, Kaufman, and Nolan.
If you are a writer who is keen to reinvent old forms to find new modes of expression for contemporary audiences, then start by familiarizing yourself with these writers: you can't go too far wrong with this list of classics! We hope you generate a list of greatest writers of your own very shortly.