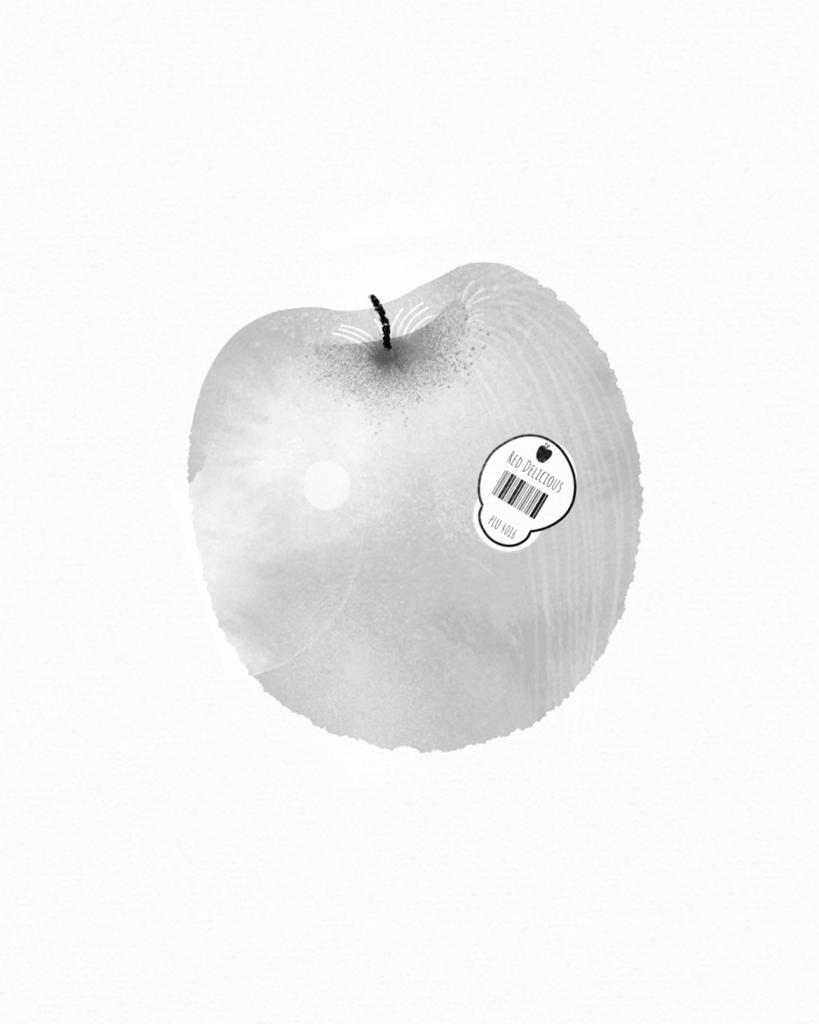 This poem is about how the apple in line 5 is like my heart
Joint Third Place in the Letter Review Prize for Poetry
New Poetry by Cory Henniges
May 29th, 2023
This isn't ambiguous like that other poem.
This will get to the point and be in order.
It will be poem shaped and rhyme sometimes.
Also, we will mostly stick to one image.

This apple (PLU 4016) is like most apples.
$1.79 per pound and red. You've had one of these before,
I'm sure. Inside sweet chalky white.
But it can bruise, it softens, ages from oxygen.

I want the speaker of this poem to be you
and I want to be the you.
Each read we pass this back and forth,
like the happy slap of an apple
landing in our palms.
---
Cory Henniges lives in Milwaukee, Wisconsin where his body drives a forklift while his mind travels. His previous work can be found in many procedure revisions and machine operating instructions throughout factories in Wisconsin
Original Artwork by Kita Das