Yes, Enid Blyton remains entirely worth reading. In 1982, she was voted the most popular author by 10,000 eleven-year-old children. After Agatha Christie, Jules Verne and Shakespeare, she's also the most translated author of all time.
Where to Start Reading Enid Blyton?
If you enjoy reading about topsy-turvy worlds and strange, illogical and funny characters, you should start reading Enid Blyton with The Magic Faraway Tree series. This is a particularly good recommendation for lovers of the contemporary The 13-Storey Treehouse series, written by Terry Denton and heavily influenced by The Magic Faraway Tree.
Each chapter of The Magic Faraway Tree follows Jo, Bessie and Fanny through a different land with traveling companions Moon-Face, The Saucepan Man and others.
For older readers or for sticklers for adventure and for stories of discovery, with smugglers and long treks through unfamiliar terrain, check out the Adventure series and The Famous Five stories, which will delight for years to come with their gripping tales of exploration and excitement. 
Which are the Most Famous Enid Blyton Books?
The most famous Enid Blyton books are The Famous Five series, The Magic Faraway Tree series, The Magic Wishing Chair and the Adventure series. The Amelia Jane series, about a very naughty doll named Amelia Jane and the other toys in her nursery, also performed particularly well.
If you're after a shorter story, try The Magic Treacle Jug, which is a very funny and entertaining read.
You might not know this, but Blyton also wrote the Noddy series!
That's right: Blyton created childhood favorites Noddy, Mr. Plod, Big Ears and Toyland.
Blyton also started out writing poetry, with poems and rhymes remaining a fixture within some of her very best stories.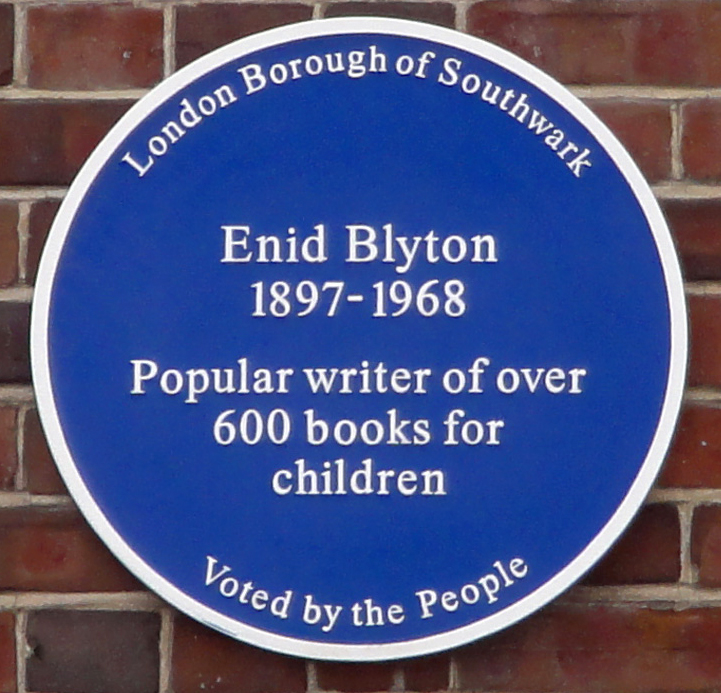 What are the Best Enid Blyton Books?
The best Enid Blyton books are the Adventure series, particularly for older readers who enjoy stories about mysteries and secret tunnels. The Valley of Adventure remains an especially good read, but you may wish to start with the very first title in the series: The Island of Adventure.
For younger readers, The Magic Faraway Tree series and The Amelia Jane series are clear stand-outs, each with chapters of an excellent bedtime story length.
These novels are also pitched well for young readers who enjoy reading to themselves. 
How Many Books did Enid Blyton Write?
Enid Blyton wrote over 600 books for children. You might be surprised how many of these titles you would be likely to recognise. Many have been adapted for children's television, and many of these stories have lent characters now particularly familiar friends within the world of early education.
Many of Blyton's stories feature toys as characters, as well as goblins, animated household objects and animals, like Brer Rabbit and the bird Kiki who appears across the Adventure series. 
Is Enid Blyton Worth Reading?
Yes, Enid Blyton remains worth reading. Her stories consistently capture not only the wonder many children experience during childhood, but also particular ways children see the world, encounter adults and experience the natural world around them.
Blyton's stories are likely to make children and adults alike laugh with their silly conceits, while still appealing to those who enjoy reading meaningful stories or cautionary tales. 
Conclusion
Enid Blyton certainly remains a children's author worth reading, with an enormous and extremely influential body of work still largely in print more than 100 years after her first title, Child Whispers, was published in 1922. No matter where you start with Blyton, you're likely to make some lifelong friends and have a giggle as you adventure with them through lands ordinary and extraordinary.