There are so many book awards and prizes out in the world, it's hard to know which ones are reputable, and which ones have been created just to increase sales. There are ten or so major ones which most people would recognise, but in the English speaking world there is one literary prize that tops them all.
The most trusted book award in the the English speaking world is the Booker Prize. It was first awarded in 1969, and is a literary prize for the best book written in English and published in the UK and Ireland. There is a seven person judging panel made up of authors, librarians, literary agents, publishers, and others.
How Can I Win the Booker Prize?
All you have to do to become eligible is write a literary novel in English and have it published in the UK or Ireland. It would be best to research what is meant by the term 'literary' to ensure you are writing the right kind of fiction.
How are Books Chosen for the Booker Prize?
There are usually seven judges, and they are chosen from a wide variety of backgrounds and disciplines to ensure diversity in the decision making process. There are the usual suspects like authors, and publishers, but also librarians and book sellers. All are appointed by the Booker Prize Foundation.
How do you get Nominated for the Booker Prize
Ever Since 2014, a publisher can submit several titles based on their longlisting history. Non-longlisted publishers can submit one title, publishers with one or two longlisted books in the previous 5 years can submit two, and publishers with 3 or 4 longlisted books are allowed 3 submissions.
Recently the number of books read by the judges has been about one hundred and thirty.
Which are the Best Booker Prize Winning Novels?
In 2008 a special Best of the Bookers award was announced to celebrate the 40th anniversary of the Booker Award. The books below were the ones chosen by a panel of judges as being the best of the best, with Salman Rushdie's Midnight's Children being selected as the overall winner by public vote.
Midnight's Children by Salman Rushdie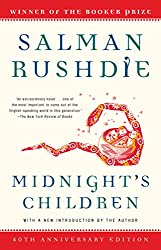 By all accounts, this is the Booker winner to read first! Not only did this novel win the Best of Bookers, but it also picked up the Booker of Bookers award in 1993. It's a work of magical realism which can also be categorised as postmodern, and post colonial. It was so influential that it spawned generations of imitators in what has been dubbed the post-Rushdie period of literature. The novel explores India's transition from British colonial rule to independence and the partition of India.
2. Oscar and Lucinda by Peter Carey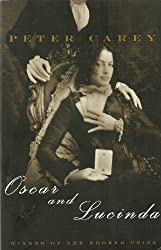 The sentences are so beautifully and delicately crafted, almost like the glass that serves as a recurring symbol throughout the story. This novel marked a movement for Carey away from a more robust and colloquial prose into a more measured style. You may have seen the film starring Ralph Fiennes and Cate Blanchett (in her breakout role). It's a work of historical fiction that follows the exploits of two gamblers. Lucinda bets Oscar that he won't be able to move a glass church from Sydney to Bellingen, which is four hundred kilometres up the New South Wales coast.
3. Disgrace by J.M. Coetzee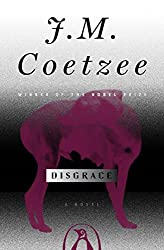 This is one morally challenging nail biter that will have you questioning your ethical impulses. What is right and wrong? Coetzee will leave you spinning as you try to work out the moral puzzles his characters face in this thinking man's thriller. Coetzee was awarded the Nobel prize four years after this was published. A fascinating read which raises more questions than it answers.
4. The Conservationist by Nadine Gordimer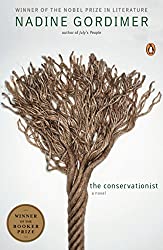 Gordimer is another South African political writer who won the Nobel Prize; this offering is set during apartheid. Like Coetzee, Gordimer is praised for exploring the role of the outsider in this work which continually pricks at your conscience as you see the hypocrisy of the misguided white protagonists. A work of undeniable power and presence!
5. The Ghost Road by Pat Barker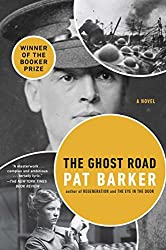 This is part three in a war themed series that follows the lives of British soldiers after the First World War. It examines interpersonal conflict, as well as international conflict, and also looks at the conflict within, which haunted so many returned soldiers from the great wars. It blends real and fictional characters in a fascinating and experimental way, as familiar names like war poet Siegfried Sassoon blend in with the cast.
We hope you enjoyed hearing about these Booker Prize winning novels. For a look at the most influential novels of all time, click here.