The Age of Sensibility is the period in British literature which sits between and 1745 and 1798. The greatest Age of Sensibility writers are Burney, Johnson, Sheridan, Goodsmith, and Sterne. They were titans in their own time and still influential and enjoyed today! 
Sensibility refers to the ability to appreciate and understand emotions: in this period of writing much emphasis was placed on feeling.
Fanny Burney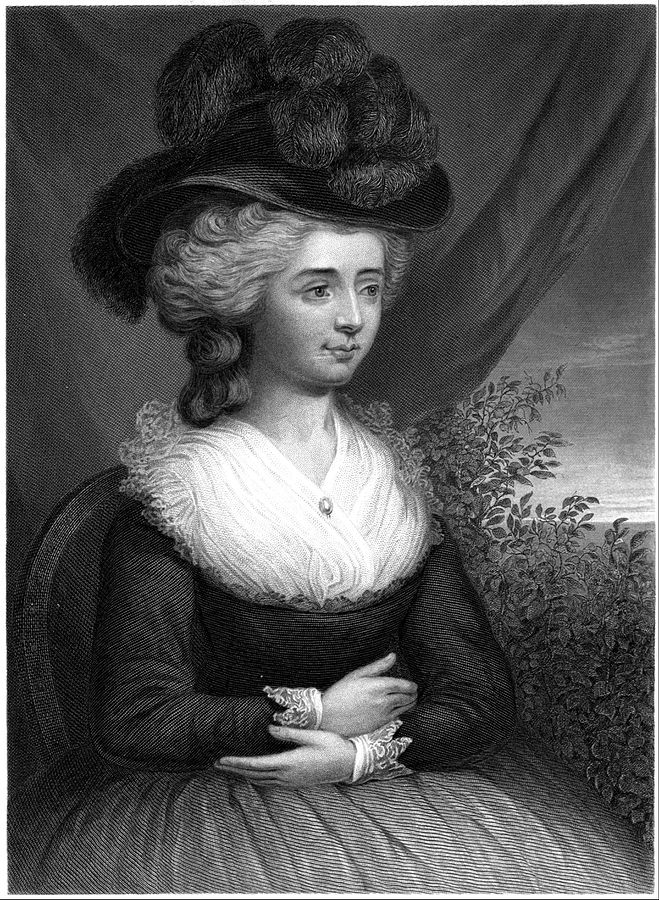 Burney was an English novelist and playwright who produced mostly satires. Unfortunately most of her plays were not performed during her lifetime, but are highly regarded today.
She also wrote four novels, of which Evelina remains the most widely celebrated. It's a satire, featuring many of the elements of sensibility writers, and was influential on writers such as Austen and Maria Edgeworth. 
Samuel Johnson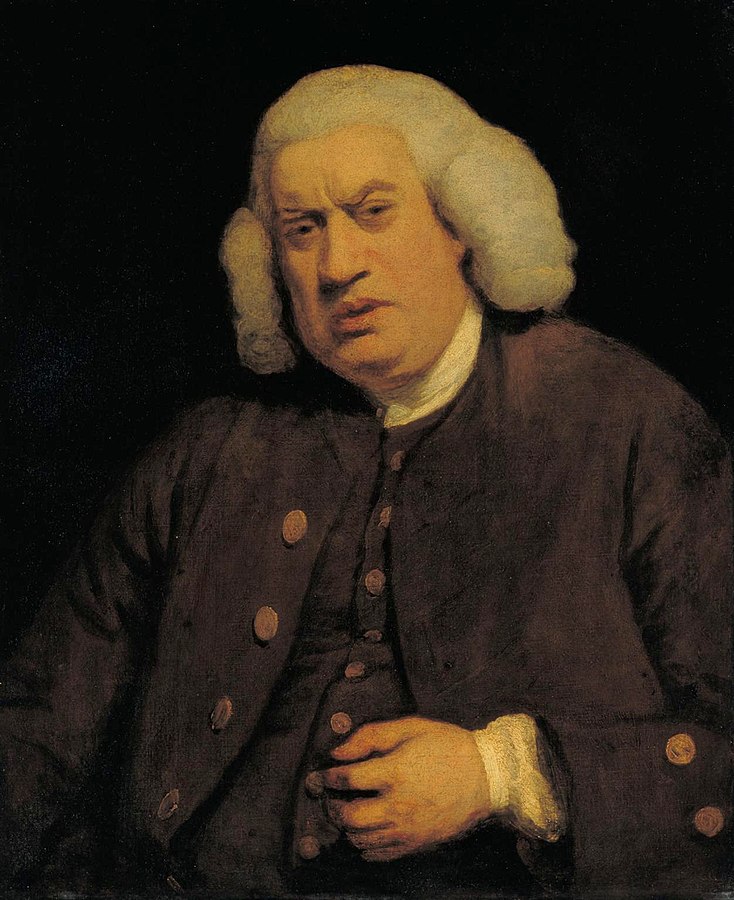 Johnson, or Dr Johson as he is known is regularly referred to as the greatest man of letters in the English language.
This is a big call. 
To earn that title he wrote a foundational work entitled A Dictionary of the English Language (after 9 years work), the impact of which on the development of the English language is so profound that it's difficult to quantify. 
Most people today would view that achievement as significant enough, but Johnson further covered himself with literary glory as a poet, essayist, moralist, editor, literary critic, lexicographer, and biographer.
By the way, his fame is helped along by the fact that Boswell's biography of him titled The Life of Samuel Johnson is regarded as possibly the greatest biography of all time. 
Richard Sheridan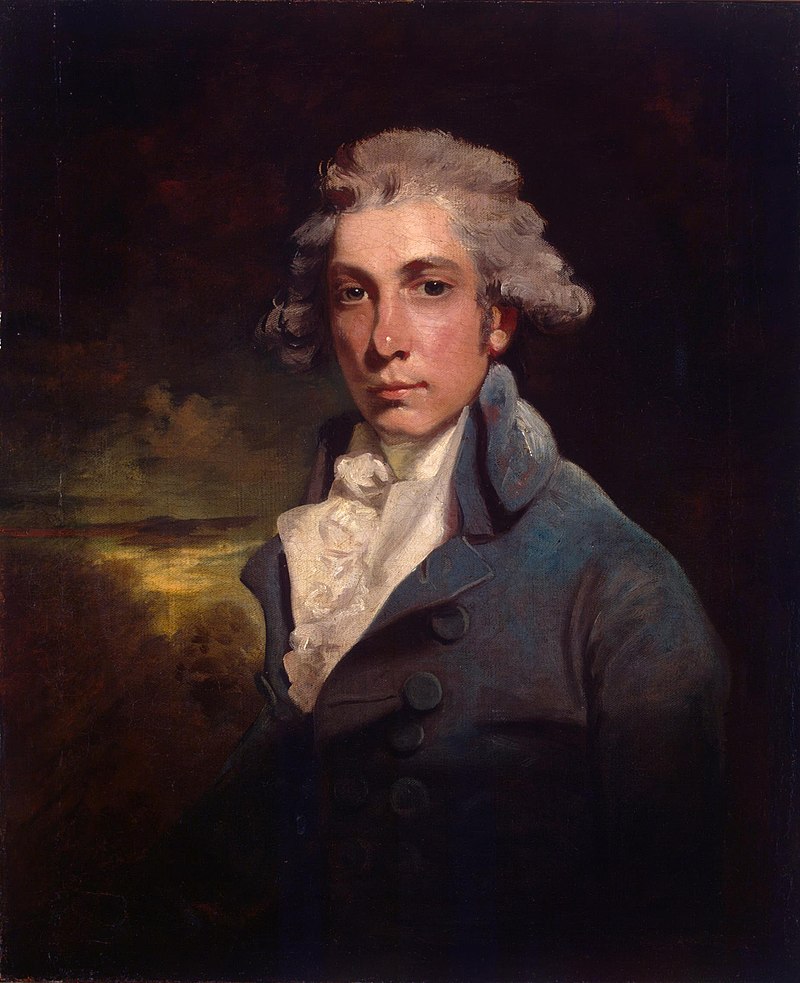 This period was kind to Irish writers like Sheridan who dominated the theatrical scene in Britain during his life.
He was an owner of the London Theatre Royal, and was also a very successful politician, elected to the House of Commons for 32 years.
His plays are still regularly performed: and he is buried in Poets' Corner in Westminster Abbey as a further sign of the regard he was held in.
To sample the best of Sheridan check out The Rivals, A Trip to Scarborough, and The School for Scandal.
Oliver Goldsmith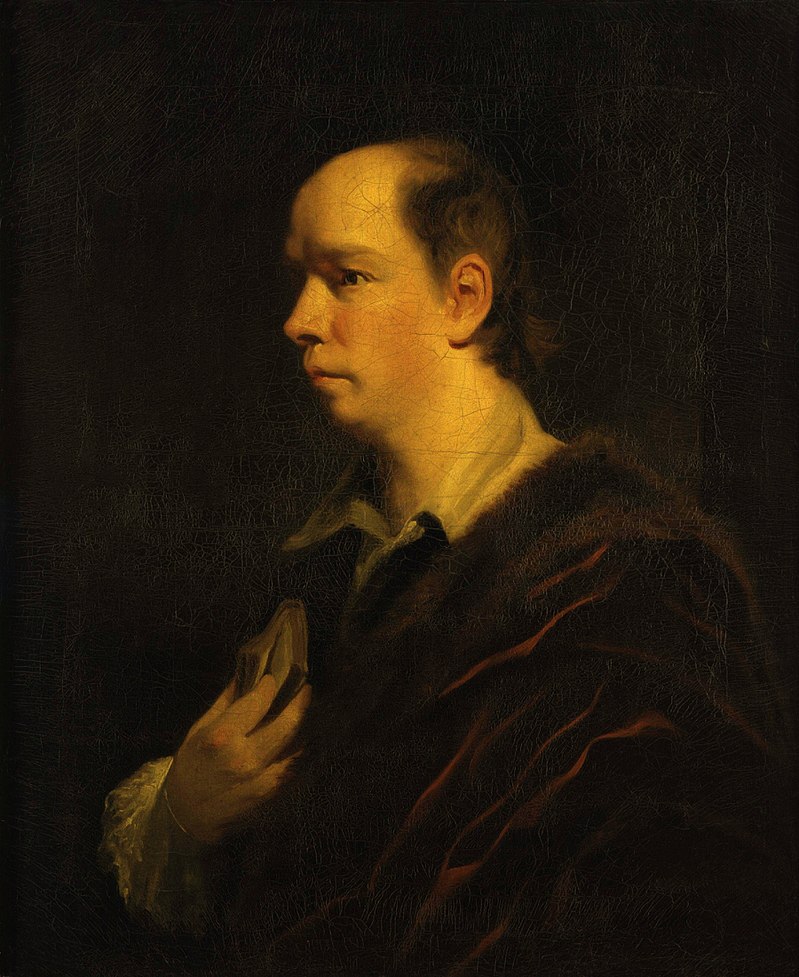 Surely the greatest achievement of Goldsmith's life was earning the epithet Inspired Idiot from Horace Walpole.
Goldsmith tried studying law, medicine, and the arts without any of it ever forming the perfect fit.
He travelled widely and enjoyed busking with his flute: consequently he never had any money and what money he made he readily gave away to those he saw as needy.
His works are still recognisable by their titles to the layperson: The Vicar of Wakefield and She Stoops to Conquer to name but two.
Laurence Sterne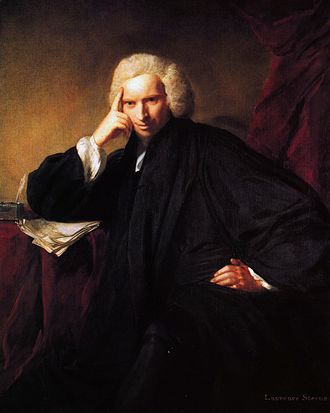 As mentioned above this period was kind to Irish writers.
Sterne, an Anglo-Irish writer, is most famous for his novel The Life and Opinions of Tristram Shandy, Gentleman. 
Featuring bawdy humour, and a series of increasingly absurd tales, the heightened language and verbosity of this novel are now regarded as hugely influential on modern prose.
It's a very funny story of misfortune, which has attracted praise from some august persoalities: Karl Marx, George Washington, and Schopenhauer among them. 
Get into this one if you're looking for a high intellect barrel of laughs.
Conclusion
The best writers of the age of sensibility include Burney, Johnson, Sterne, Goldsmith, and Sheridan. If you are interested in a period defined by the appreciation of emotion then these writers are a wonderful place to start!