Many of the poets on this list are extremely distinguished and highly respected poets known for writing moving poems of great national and literary significance.
It's great for us that they each also had a highly developed sense of humor!
The five best comedy poets of all time are Louise Bennett-Coverley, Pam Ayres, T. S. Eliot, Sir John Betjeman and Jenny Joseph. Each of these poets has demonstrated that humor has a special role when seeking to convey heartfelt, honest emotion and experiences. 
Louise Bennett-Coverley
Also known as Miss Lou, Bennett-Coverley authored and performed groundbreaking patois poetry, playing a significant role in legitimizing Jamaican Patois as a rich and time-steeped vehicle for literary exploration and expression.
Miss Lou often used descriptions of food to relate her characters to listeners, a brilliant device which, more than generating humor (take a look at Bun an Cheese for an example!), demonstrates a firm devotion to and desire to honor Jamaican traditions.
Though Bennett-Coverley was often referred to as 'Jamaica's First Lady of Comedy', as she is here in this biography, she also wrote of poetry that she had 'found a medium through which [she could] pretend to be laughing'. For Miss Lou, poetry was foremost a way to popularize and develop a wider reverence for Jamaican ways and stories, and to bring patois to the fore.
Miss Lou received the highest Jamaican merits, an OBE and honorary degrees from the United States, taking great pride when representing working-class elements of Jamaican culture and of her own upbringing.
Pam Ayres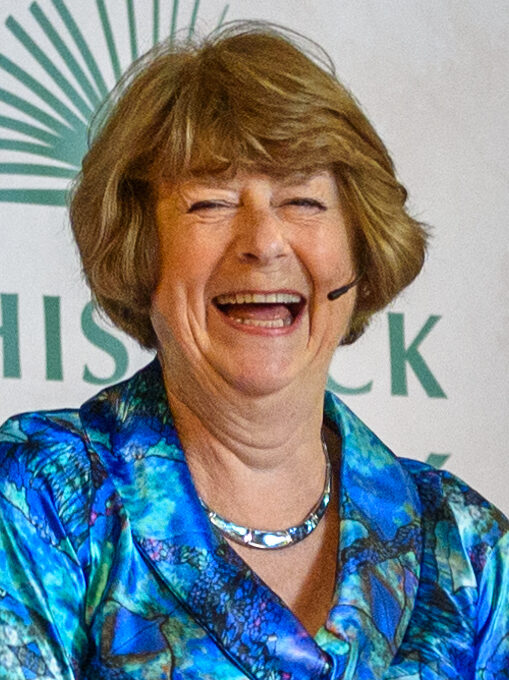 Perhaps the most famous comedic poet of all time, Ayres' poetry has long been simple, straightforward and highly-relatable in that belly-laugh way, with poems like 'Oh, I Wish I'd Looked After Me Teeth' and collections titled Thoughts of a Late-Night Knitter.
She uses English vernacular to her advantage, drawing humor from her own country, council house upbringing.
An all-round comedic genius, Ayres has made countless television appearances and has gone on tour globally many times.
T. S. Eliot
Though Eliot has often been described as a poet engaged with the more sordid and difficult aspects of modernity, his poems pull more than their fair share of weight when it comes to delivering humor!
You only need to look at the complaints of J. Alfred Prufrock to see that, while Eliot does acutely understand very real anxieties, he also has no problem poking a little fun at them through his use of hyperbole and metaphor:
I grow old...I grow old... 

I shall wear the bottoms of my trousers rolled. 

Shall I part my hair behind?   

Do I dare to eat a peach? 

I shall wear white flannel trousers, and walk upon the beach.
Eliot also wrote a collection of what he called 'light poems' which became the musical, Cats, a widely known, but also often satirized collection of songs about a zany array of oddly named felines. 
Sir John Betjeman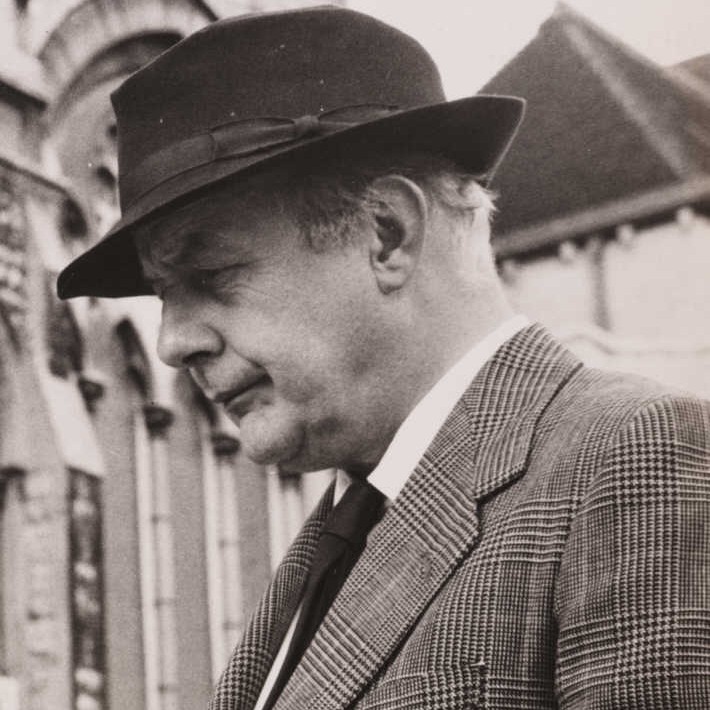 If you're after an English poet who makes fun of Ovaltine and marmalade, Betjeman's the poet for you.
Betjeman became the Poet Laureate of the United Kingdom and was long a crowd favorite, both on the page and on television.
He wasn't afraid to let the people know through verse when he felt a poor or silly decision had been made: particularly when it came to architecture and town planning.
Betjeman was taught as a boy by fellow funny poet T. S. Eliot, and also founded a satirical magazine as a young fellow, hilariously titled The Heretick.
Jenny Joseph
If you're looking for the female iteration of Prufrock, look no further than Joseph's persona (the personification of her own fears about aging) in 'Warning': a woman who 'wears purple' and 'sits down on the pavement when [she's] tired'.
Joseph later acknowledged a hatred of purple.
Joseph hilariously dedicated her work The Thinking Heart 'To my children, preventers of literature.'
Conclusion
If you're after a rhyming laugh, look no further than Louise Bennett-Coverley, Pam Ayres, T. S. Eliot, Sir John Betjeman and Jenny Joseph. They're the best five comedy poets of all time, while also widely considered some of the most outstanding literary poets of all time.
There's so much to enjoy and share here, and that's such a huge part of the joy of poetry!