Lin-Manuel Miranda took seven years to write Hamilton and an entire year just to compose the song My Shot. Andrew Lloyd Webber's Phantom of the Opera took four years from its inception to Broadway, as well as his famous Broadway spectacle called Cats. If musical theater is your passion you might wonder how long it will take you to pen your Broadway musical?
It often takes several years to write a Broadway musical from conception to a theater-ready score. Both dialogue and music take time to create and integrate seamlessly into a successful musical. Structure and staging are time-consuming and incorporate choreography, music, and dialogue.
Musicals have more complex requirements than just a play, and far more work goes into creating a musical than a mere dialogue-based play. Here are some reasons why it may take you time to create a successful Broadway musical.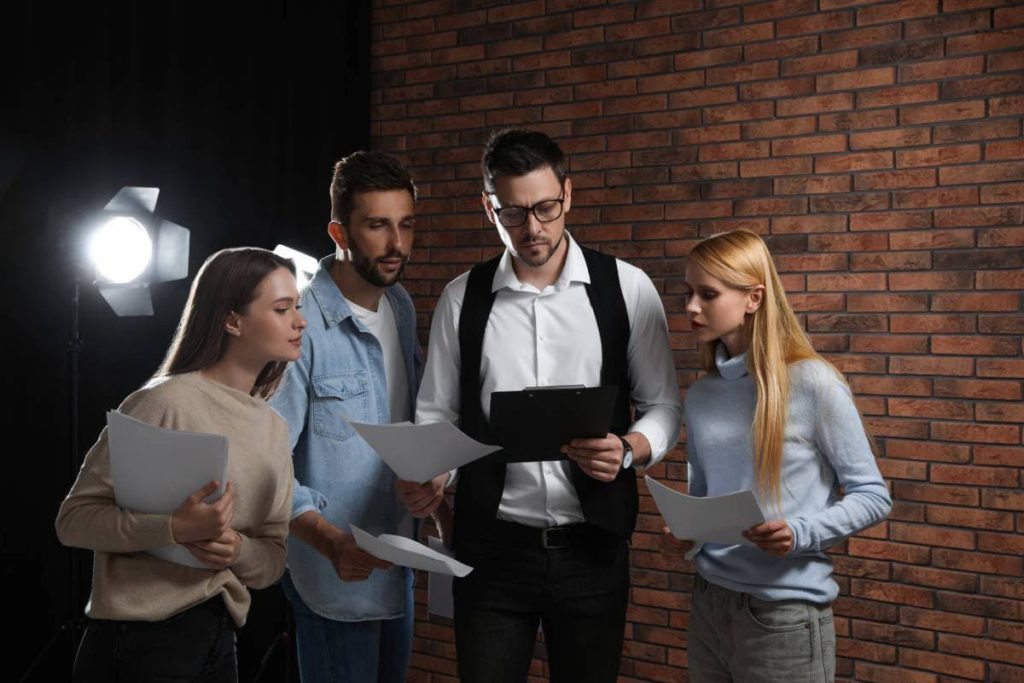 Why Does It Take So Long To Write a Broadway Musical?
It takes so long to write a Broadway musical because of the time required to integrate music, lyrics, and dialogue into a seamless performance. Unlike a play, a musical requires a musical score, choreography, and dialogue, which requires time and skill.
Writing a musical is a time-consuming process that balances music, movement, and dialogue into a seamless whole. Each stage of composing a musical takes time to hone and prepare a successful Broadway-worthy piece.
Let's look at some of the reasons why writing a musical may take several years.
Time To Develop Your Concept
It is no surprise that the most successful Broadway musicals are all adaptations of an existing novel or play. Some examples include:
The musical Broadway greats are so loved because they took their premise from narratives that already resonated with the theater-going public.
Creating your concept may take time before you find a good fit.
This early stage of developing your musical is where you should pull source material and decide on the story you wish to tell. You'll want to start with outlining the plot and characters before moving on to diction, melody, and spectacle.
Time To Create Your Book/Libretto
The book or libretto forms the backbone of any musical theater production, as it contains more than dialogue and includes all the stage directions and set descriptions. Most importantly, the libretto consists of the show's structure and determines what the actors speak, what they sing, how they move, and the order of scenes.
Becoming a skilled librettist takes talent and skill, and plenty of practice, although it's not impossible to create a broadway worthy piece on your first try. Lin-Manuel Miranda wrote his first musical, In the Heights, when he was still in college in 1999 and made its broadway appearance in 2008.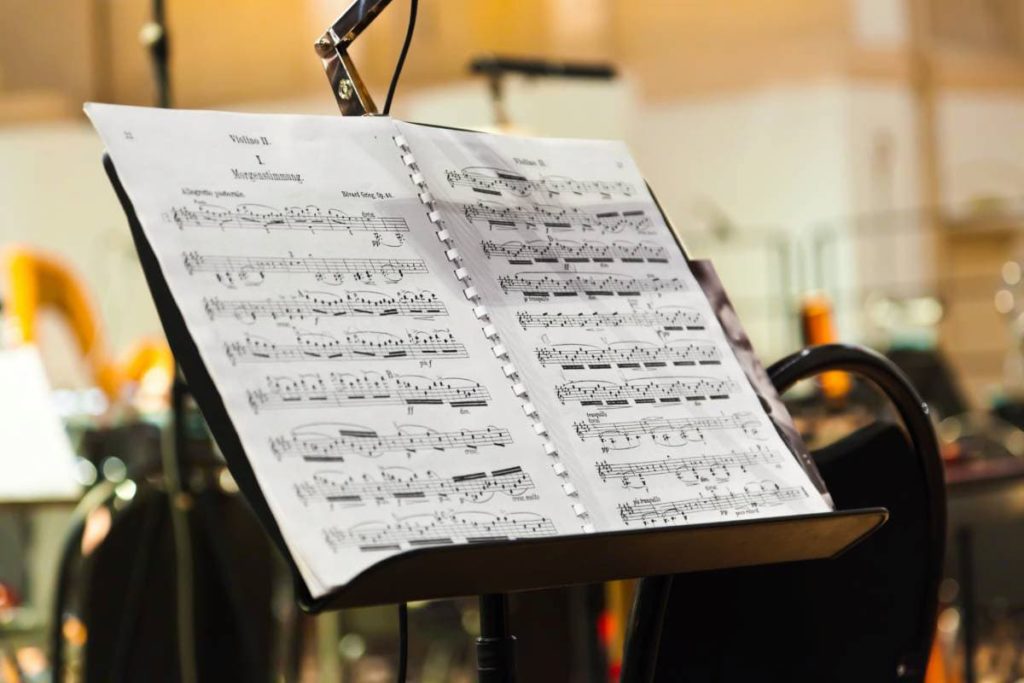 Writing a Music Score Takes Time
At the heart of a successful musical is the score. Most of our most loved Broadway classics are called integrated scores, where the dramatist alternates song and music with dialogue.
However, a musical may be all-sung, opera, or unintegrated.
However great you are as a writer, composing music is a different skill from writing dialogue. While it is not impossible to learn to compose music without formal training, formal training will help you organize and structure your musical scores.
Behind many of the world's most loved plays are collaborations between writers and musicians as a partnership to create a musical such as Jerome Kern and Oscar Hammerstein II.
Looking for a skilled composer may be good if you aren't musically talented.
Time To Write the Lyrics
The lyrics of songs are of vital importance to the success of a musical. Famous lyricists often create the lyrics after the composer creates the musical score, while others write them before or simultaneously.
Lyrics should function to move the story along just as the dialogue does, so it takes time and skill to craft moving lyrics that serve a defined purpose in the musical as a whole.
Time To Create Musical Choreography
When creating a musical, the dramatist must pay close attention to where the characters are on stage. Whether in dance or general placing, the characters' movements lend context to a successful musical narrative.
Dramatists need to visualize the stage space and make full use of the space at their disposal. Choreography takes time to master and forms a vital component of the overall performance.
The Musical Structure Takes Time
Structuring your musical is an arduous and time-consuming process and challenging to get right. Weaving songs and scenes together into an organic whole takes some skill. Like scenes, no song can be superfluous, and each song should move the story forward in a tangible way or develop characters.
Rewrites Are Inevitable and Time-Consuming
With the army of collaborators in a Bradway musical, the process of rewriting and revisions never really ends. Some issues in performance come to light at the rehearsal stage and even on the opening night.
As a working piece, dramatists spend a considerable amount of time rewriting their original drafts to create a polished piece.
How Long Does It Take for a Musical To Be Staged on Broadway?
It takes several years for a musical to be staged on Broadway because the cost of producing a musical is exceptionally high, and long-running shows tie up the best venues for years. Raising money for production and rehearsals also takes some time.
The harsh reality of broadway musicals is the extremely high production costs, sometimes exceeding $10 million spending on the show's size and complexity. To ensure that the backers or angels recoup their investment, often new musicals are sidelined for tried and tested long-running musicals.
The complex endeavor of bringing a musical to Broadway has become a matter of economics.
Raising money has become such an overwhelming part of producing that modern musicals carry only a dozen producer titles.
Independent producers are falling away while corporations are taking up the considerable costs of musical theater production. Industry rumors abound that Disney and Co's Lion King took over $20 million to produce and saw profits after running for four years.
While corporations have the luxury to wait out their profits, individuals are unlikely to have the luxury of time to recoup their investments. With so few new musicals and fierce competition and costs, staging a broadway play can be a time-consuming process.
Closing Thoughts
When drama and music combine successfully, there is arguably no other form of theater that can so engage and enthrall an audience. However, creating a musical from scratch requires collaboration, integration, and excellent knowledge of the craft. Although it may take years before your work sees the light, it is well worth it.