You're likely to be familiar with Nicholas Sparks, even if you have never heard his name: he's the author of The Notebook, and also the author of A Walk to Remember, two novels which were adapted into exceptionally successful films in 2004 and 2002 respectively.
The film The Notebook became something of a romance phenomenon, and to this day is heralded as the most romantic movie ever made.
You might have seen The Notebook, or even A Walk to Remember, but are these Nicholas Sparks novels worth reading?
Yes, Nicholas Sparks' novels are worth reading. His novels, like those of Stephen King, are some of the most successful to ever be adapted for the screen, and have also sold over 115 million copies worldwide. He has much to teach writers, and entertainment value to offer readers!
Where to Start with Nicholas Sparks?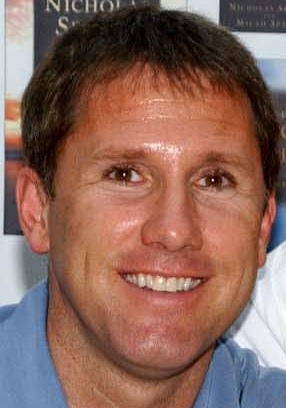 You might like to start with the novel version of your favorite Nicholas Sparks film adaptation: The Notebook and A Walk to Remember are the most famous of these, but there's also Dear John and The Lucky One for any fans of these more recent films, starring Channing Tatum and Amanda Seyfried, and Zac Efron and Taylor Schilling respectively.
Conversely, you might also like to start with a completely new Sparks love story and one which hasn't appeared yet on screen: like Two by Two or The Wish.
Why Do People Like Reading Nicholas Sparks?
Many people report that they enjoy reading Nicholas Sparks novels because they are romantic books, rather than books written for the romance genre, or for romance audiences.
It's a subtle distinction, but many readers and writers feel that Sparks writes particularly strong and heartfelt love stories.
In his novels, Sparks draws emotions out of his reader through meditations on love and also on loss.
Sparks has become particularly well known for writing touching and moving love stories with a focus on characters who realize the depth of their love only once they are separated from one another.
Why is Nicholas Sparks so Popular?
As an author, Nicholas Sparks has done particularly well out of selling screenplay versions of each of his novels, with 11 film versions of his novels released to date and the rights to adapt many more of his novels already successfully optioned to film production companies and distributors.
If you're interested in hearing how Sparks writes his novels, you might enjoy reading this guide to studying The Notebook, which also, on page 7, features a fantastic interview with Nicholas Sparks.
These films often feature actors who are extremely popular or at the height of their career at the time of the film's release, with many of these films going on to become all-time favorite romantic films.
As a writer, Sparks writes loss and separation particularly well, and certainly knows how to capture romantic sentiment through language.
He creates relatable characters while using nostalgic, comforting, small town settings for his stories.
What's Nicholas Sparks' Best Novel?
Many readers and writers list A Walk to Remember as their favorite Nicholas Sparks novel.
The Notebook, though considered his most well-known novel, has been described as overrated by some, perhaps due to the popularity and ubiquity of the film adaption of the same novel.
You might still find though that The Notebook is your personal favorite Sparks novel!
Among readers, Safe Haven, The Lucky One, The Guardian, The Choice and The Last Song each receive lashings of praise!
Is Nicholas Sparks Worth Reading?
Even though this author claims not to write in the Romance genre … it's pretty close right? Romance is the highest selling genre of fiction, and if you're a writer looking to make bank then it's worth at least figuring out what makes romance tales so popular, and who they are popular with! If that's what's motivating you, then you can't go past Sparks. Lots to learn in these novels for the aspirant! Check out his pacing, characterization, thematic arguments, and recurrent plot formulations for romantic tear jerking potential.
For readers looking to be moved by Romance tales, then Sparks is also for you.
Yes, you are quite likely to find Nicholas Sparks worth reading. If nothing else, Sparks' offers writers a masterclass on writing novels which sell particularly well when optioned as screenplays, and also offers readers the opportunity to experience the sweeping highs and devastating lows encountered when they fall deeply for another person.
Sparks writes comforting and familiar characters and takes his readers on particularly moving journeys, which often end with heartfelt reflections on the nature of true love.