It's a brave writer who sets out to write a long novel, and chances are if you've sought out this article, you have the courage required to pen a lengthy story of your own.
It can be difficult to sustain the interest of a reader over hundreds of pages.
It can also be difficult to write clearly enough to allow your reader to follow an extended series of events and keep track of multiple characters over time.
If there's one thing the very best authors have taught us, it's that it is entirely possible to craft a complex, long novel which delights and astounds over hundreds, and sometimes, even over thousands of pages!
To write a long novel, start by re-reading your favorites, complete some exploratory writing exercises, come up with the trajectory of your novel and then write a first and second draft of your novel. If you can follow these steps, you'll be able to write a long novel of your very own!
Start Re-reading Your Favorite Long Novels
What do you value about the long novel form?
Who are your favorite authors of long novels?
Are there any particular long novels you would like to emulate the qualities of in your very own?
It could also be true that you would like to write a long novel to extend upon a stylistic quality or theme you feel was well deployed within a novella or a novel of ordinary length.
Often, longer novels offer the ability to explore themes or to experiment formally over many years in the life of your protagonist.
Perhaps you wish to tell an intergenerational tale, or a story from the point of view of multiple characters without reducing the details of any one angle.
You might also wish to consider writing a novel series, or a novel extended over multiple installments.
It could be, like in the case of Karl Ove Knausgaard, the story of your own life, or perhaps an extended period you would like to spend with your own fictional characters.
How do the authors of your favorite long novels successfully hold your attention?
Are there any long novels you struggle to read or enjoy?
What, in your opinion, do these long novels suffer from?
Try to edit your own work to avoid these same missteps and flaws once you have a significant draft of your own!
Exploratory Writing Exercises
You may have some characters in mind, or some events you think you would like to write about.
You might even have a setting or a theme you feel excited to write your long novel about.
It's a great thing to start with some parameters in mind.
That said, it's not necessary, and you may have little to no clue currently what you would like your long novel to be about.
This is also completely fine!
Those who plan their novels extensively before they start writing are capable of great success, as are those who write without foreknowledge of where they are headed.
The important thing (according to Hemingway, at least) is to make sure that you are writing about something that is true to you, in a way which conveys the truth of your exploration on the page to your reader.
For this reason, though you may have grand designs to write a long novel about the betrayal of a historical figure, you might find that you are drawn while writing to accessing or describing the emotions you yourself remember feeling during a betrayal you have experienced.
You also might find that betrayal, though fascinating to you, isn't quite a theme or emotion which unlocks truth or experience for you, and therefore that you struggle to sustain your own writing on this topic or in this area.
For this reason, it can be a fantastic idea to use exploratory writing exercises or prompts to fire up your writing engine before you make an 'actual' start on your long novel.
Here's a collection of some great creative writing exercises!
It's incredibly difficult to sustain an exploration of an event, of certain characters or of a particular emotional complexity over pages and pages without a central drive within you to thoroughly understand each.
Though a particular area or concept might 'interest' you, a good test of whether your ideas will be able to go the distance (in the long novel sense) is to see whether these same ideas arise unconsciously time and time again in your writing.
You might find, for example, that though you want to write about betrayal, your responses to different writing exercises and prompts reveal a desire to actually explore female friendship.
You can still write a long novel about betrayal, but perhaps after performing these exercises, you might like to use a female friendship as the vehicle for your exploration of betrayal.
This is all excellent research, and will give you a much better chance of finishing your long novel, and of sustaining your reader's interest throughout!
Here are some more writing exercises to get you started, from UCLA!
Your Novel's Trajectory
Once you have developed a sense of what you are most interested in writing about, or exploring on the page, you can begin to think about the trajectory of your novel.
You might like to think about any key events you would like your novel to contain, any characters or relationships you would like to develop or explore, perhaps who you would like to narrate the events of your novel and, perhaps most excitingly for some writers, the ways in which you would like your novel to be formally or stylistically innovative or original.
One of the most important things to think about at this stage, though you are unlikely to have a full answer to this question until you have finished your long novel, is what would you like the take-home message, lesson or comment of your novel to be?
Your novel doesn't necessarily need to offer a 'take' on a particular issue, but you might like to write a novel which offers a meditation of high-verisimilitude upon a particular idea or complex emotion.
Arguably, the more true to life your exploration is, the greater value your long novel is likely to offer your reader.
That said, true to life doesn't mean your novel cannot draw upon allegorical or fantastical elements.
Novels which use allegorical, fabulist or surrealist elements can, like Animal Farm, for example, deliver their readers some of the greatest truths.
One significant advantage of writing a long novel is that the form affords you the opportunity to develop a detailed and convincing exploration of particularly difficult or nuanced emotional territory.
You don't need to plan out the entire trajectory of your novel before you start writing, but it is good to have some coordinates before you start, or at least a sense of some significant scenes you would like to begin writing.
It goes without saying that the trajectory of your novel is likely to develop and alter as you write.
Here's another great, brief guide to writing a novel you might find useful!
The following video will also help you develop a fictional world.
Writing Your First Draft
Once you have fleshed out what you would like your long novel to look like, and be about, drawing upon the advice above, you can start drafting sections of your novel!
This is an exciting phase, but can also be discouraging if you find your writing doesn't quite align at first with the standard or aesthetic you would like to achieve.
Don't despair, and certainly don't delete or cast aside any of your writing just yet.
This is all part of the process.
Jennifer Egan worked on The Candy House for more than ten years before the novel began to come together and only used a very small proportion of her draft material in the final novel.
She has commented since that she found all of her draft material to be instrumental in putting the final novel together.
Writing a long novel is a process and you need to trust yourself and that everything you write, no matter how it reads initially, will be of use to the final iteration of your project.
Drafting is also a process of aligning your own writing with that of the writers you admire, while also developing your own style.
You may not like how your own writing reads at first, but with each paragraph of draft material you write, you afford yourself an opportunity to refine and improve upon your most recent attempt.
Here's another guide to writing your first draft!
Writing Your Second Draft
It's likely that you'll see a significant improvement in the quality of your writing as you continue drafting, and this is likely to make you want to rewrite your novel from the ground up once you arrive at a first draft.
Don't feel discouraged by this sense that your early work lacks the refinement and brilliance of later passages.
Instead, be proud of how far you have come, and use your carefully honed skills to improve upon earlier drafts to create a unified and successful whole.
Your early passages may not require as much dramatic surgery as you think on your first pass!
Keep writing, and trust that you can bring your own work, through continued revision, up to a standard you are pleased with.
Also remember that many of the actual themes and details of your characters' personalities are unlikely to be known to you when you start writing.
Many of these qualities and features will emerge through drafting.
This is why, once you have a first draft of your long novel, you will benefit from creating a second draft.
Writing a second draft of your novel affords you greater control, because you now have a far superior sense of where your story is going and of what themes your long novel is addressing.
You can then use your time working on a second draft to draw out or conceal these themes in certain places, for example, to create a more satisfying ending for your reader.
You may also wish to now alter where your story begins or ends for similar reasons.
Once you have a full second draft of your long novel, you may benefit from seeking external feedback, and from taking a break from the novel before coming back to perform a final edit with the comments of others who have now read the work in mind.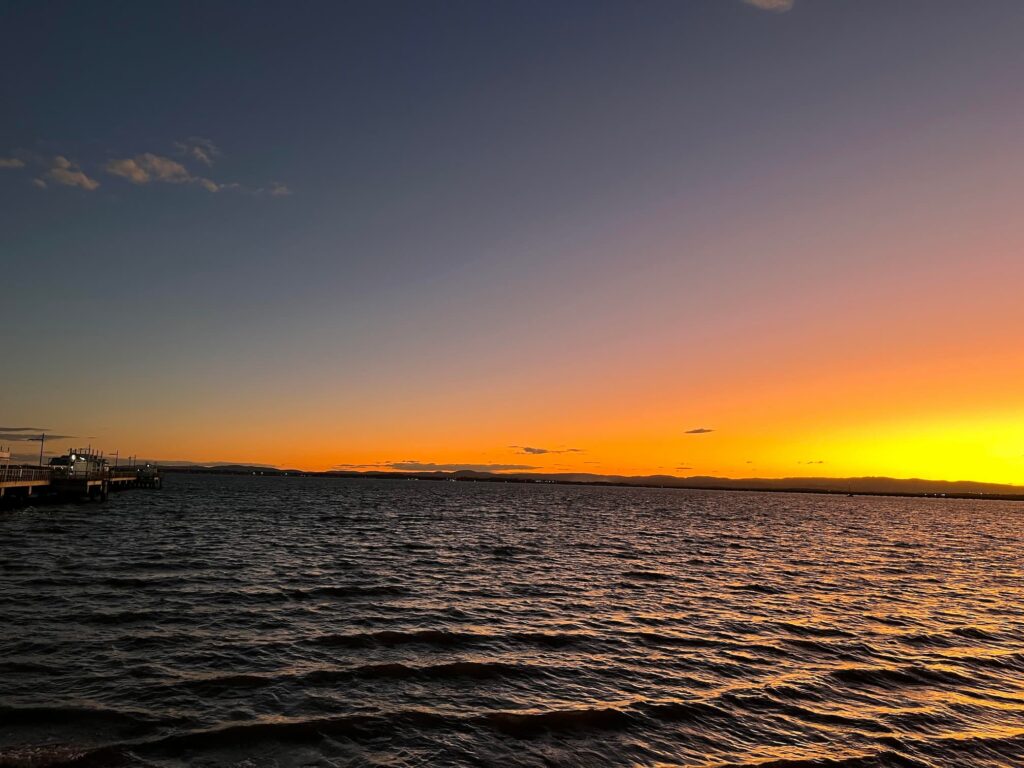 Conclusion
Authors of long novels are often held up as some of the most accomplished writers to have written in the novel form.
This is because it's extremely difficult to write a long novel of consequence, capable of entertaining a reader and of holding their interest (while also suspending their disbelief) over hundreds of pages!
This said, if you do find you have the desire and inclination to write a long novel, you are certainly capable of writing an outstanding tome for the ages.
If you can muster the patience and scope of vision required to write, and rewrite countless passages, and to keep track of events, characters and emotions over significant spans of time, you have the ability to write a compelling and truly epic long novel!