Are you looking for writers with the talent required to take you far away from here? Perhaps a novel world you can continue wandering through mentally after you've taken a breather from the page? There are entire landscapes, physical, allegorical and contemporary (yes, online!) for those of us who privilege imagination to explore! Let's take a look together at the absolute masters and titans of imaginative writing.
The best imaginative writers are Yoko Tawada, Patricia Lockwood, Lewis Carroll, Alasdair Gray, Neil Gaiman, Antoine de Saint-Exupéry and Salman Rushdie, though there are also other writers recommended for you throughout this article, based on which of the above authors appeal the most to you!
Yoko Tawada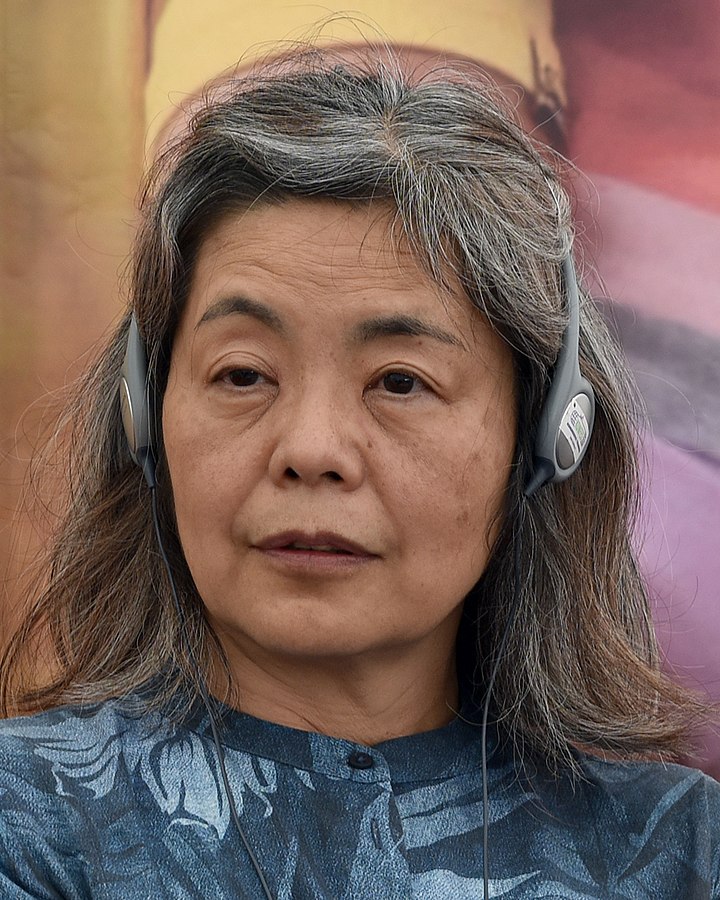 Image: Jindřich Nosek
Tawada writes in German and in Japanese, with many of her stories highlighting the strangeness of language itself in innovative and imaginative ways.
Perhaps more than any other writer on this list, Tawada follows in the fabulist tradition of Kafka, also citing the writing of Paul Celan as having a significant influence upon her work.
Tawada creates magical worlds and generates emotionally complex, often non-human protagonists, through which she explores complexities related to boundary crossing and communication, themes which appear time and time again within her own life and experience as a Japanese writer living and writing in Germany.
Tawada's short stories may offer the best place to start for those of you after a brief and powerful imaginative read.
Though not all of Tawada's work is currently available in English, there are enough translations out there, like Memoirs of a Polar Bear, to allow you to experience her abilities as an imaginative writer.
Patricia Lockwood (recommend Gabrielle Zevin also)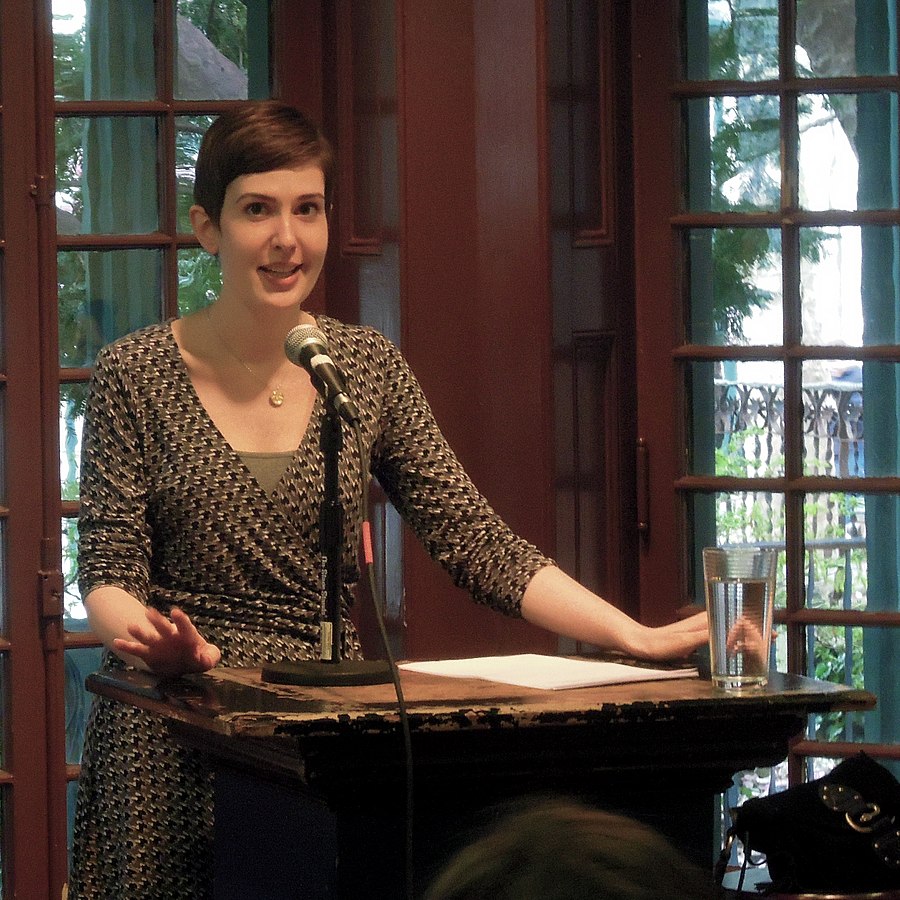 Image: Kelly Writers House
If you're after a contemporary imaginative novelist, Patricia Lockwood's recent novel No One Is Talking About This, which won the 2021 Dylan Thomas Prize, was shortlisted for the 2021 Booker Prize and listed as one of the New York Times' top ten novels of 2021, could be what you're after.
No One Is Talking About This offers an imaginative exploration of one woman's relationship to online spaces, using stream of consciousness writing and drawing from Lockwood's own life in an autofictional way to generate creative commentary on the highly mediated nature of contemporary experience.
If this sounds like your jam, you might also like to take a look at Gabrielle Zevin's 2022 novel Tomorrow, and Tomorrow, and Tomorrow, which charts a relationship between two characters as they develop a video game together.
In writing the novel, Zevin drew heavily from her own experiences playing role-playing (RPG) video games and also from the lives of real-world game developers.
Lewis Carroll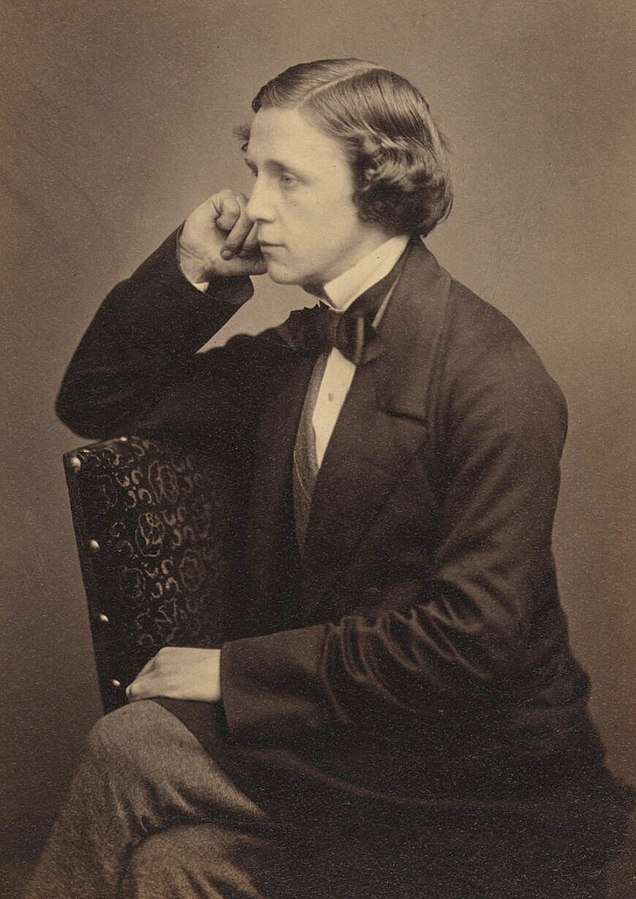 You're likely to be familiar with Lewis Carroll, the well-known author of both novels detailing Alice's Adventures in Wonderland and of the nonsense poem Jabberwocky.
In fact, Carroll's Alice novels alone are so imaginative that they have spawned countless spin-off tales, characters and tropes, famous with adults and children alike their own right: Tweedledum and Tweedledee, the Cheshire Cat, the Mad Hatter and his Tea Party, The Walrus and the Carpenter, the Queen of Hearts and the very idea of a white rabbit!
Carrol not only created entire worlds, like Wonderland, but also coined new English language words, like 'galumphing', 'chortled' and 'burbled'!
Alasdair Gray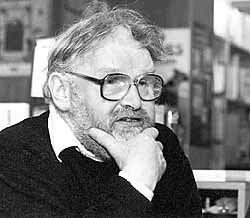 It's time to visit Unthank! Gray, also an artist (he was an outstandingly imaginative person!) whose novels feature his own typography and illustrations, developed an entire surrealist lore around his native Glasgow when writing Lanark, a novel about his own development as a writer and artist.
Lanark was originally titled Portrait of the Artist as A Young Scot, after Joyce's Portrait of the Artist as a Young Man, very much in the Künstlerroman tradition – another thoroughly imaginative genre you might like to read more about here on Letter Review.
Like the work of Carroll, Gray's writing has a fabulist streak: not only is Lanark truly fabulous, but it uses the features and motifs of the fable to create meaning.
If you like dystopias and utopias, Gray could be the writer for you! If you're a fan of other extremely well regarded imaginative authors like Franz Kafka, George Orwell, Italo Calvino or Irvine Welsh (of Trainspotting fame), all of whom are also worth checking out, you're also likely to adore Gray's literary work.
Neil Gaiman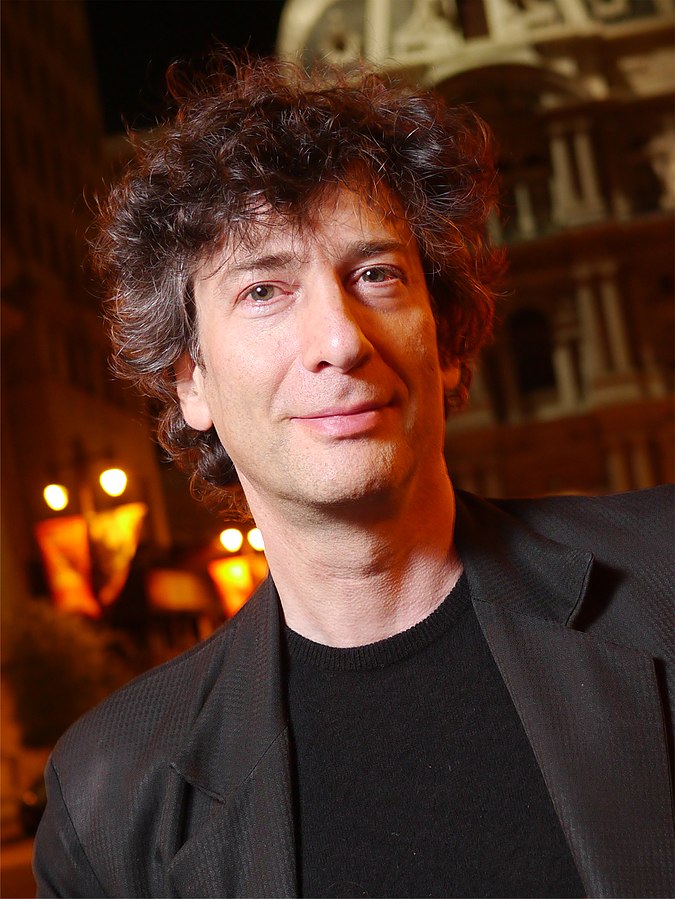 Image: Kyle Cassidy
Perhaps most well-known for the ingenious and thoroughly inventive film and screen adaptations (Coraline and The Sandman) of his novels and stories, Gaiman wrote his first novel, Good Omens, in collaboration with Terry Pratchett, another fantastic, all-time imaginative writer. Now a household name, Gaiman has gone on to write highly regarded novels like American Gods and Fragile Things. Gaiman also writes extensively for children and has been awarded both the Newbery and Carnegie medals. If you're after an imaginative writer who has received a lot of screen attention, and who has also written extensively about the art of writing itself, Gaiman might prove an excellent source of inspiration!
Antoine de Saint-Exupéry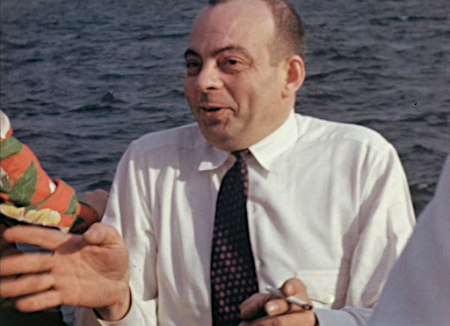 A classic imaginative writer in the same vein as Carroll, Antoine de Saint-Exupéry is most well known for the story of The Little Prince, a novella which has brought joy equally to children and adults.
Antoine de Saint-Exupéry was also a famous French aviator who wrote extensively for adults, sharing tales like Night Flight, Wind and Sand and Stars, before his disappearance over the Mediterranean in 1944.
Perhaps more than any other writer, Antoine de Saint-Exupéry captured the pioneering spirit so attached to exploration, and a sense of the wonder and beauty of being alive.
If you're after the imaginative work of an author whose actual experiences eclipse those of the ordinary person, Antoine de Saint-Exupéry may be the writer for you!
Salman Rushdie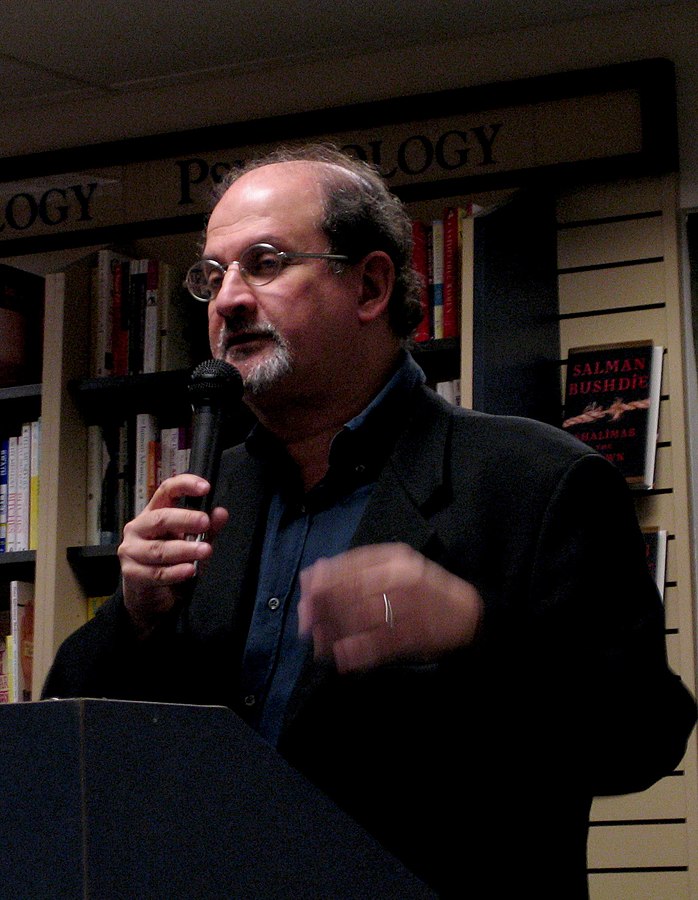 Image: Ken Conley
Perhaps most famous for Midnight's Children, a thoroughly imaginative and playful novel of deep historical significance, Salman Rushdie has garnered attention for his fantastical worlds and unashamed iconoclasm.
Entering one of Rushdie's novels certainly feels like falling from one world into the next, and he capitalizes on this unconventionality, loading his stories with mythical and eccentric beings who speak figuratively and literally about matters of political and historical consequence.
Like Jorge Luis Borges, another writer you may enjoy – particularly if you are a fan of Guillermo del Toro films, Rushdie has become well known as a master of magical realism, applying the techniques and allegorical prowess developed amongst Latin American writers like Gabriel García Márquez to address political instability within the region, to similar instances of conflict on the subcontinent.
Conclusion
You're likely to find an author on this list, whether one of the headline acts, or another brilliant and closely related author mentioned, to tickle your imaginative fancy.
Though each of the authors here write noticeably different stories and novels tackling different themes, there's an underlying universality to these tales which grants them exceptionally broad appeal.
Suspend your disbelief (these authors will take care of this for you!) and prepare to travel beyond the known, into the unknown.