Screenwriters work behind the scenes to make movie magic happen, mapping out every line and movement we see on screen. You may be wondering how screenwriters get paid for a job well done.
Screenwriters often don't get paid royalties. Screenwriters usually get paid in residuals along with actors, musicians, other writers involved, producers, and managers. The two kinds of residuals include fixed and variable.
In a way, this is a more stable form of income than earning royalties. This article will explore what residuals are and how they compare to royalties.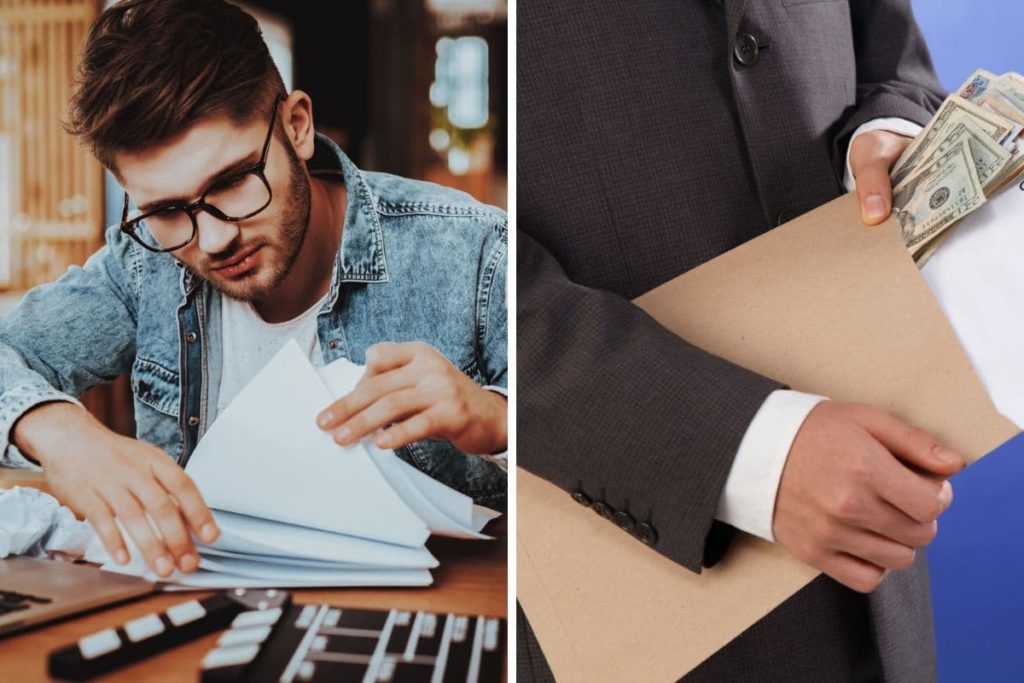 How Do Screenwriters Get Paid?
Screenwriters get paid in residuals. The Writers Guild of America (WGA) sends thousands of residual checks monthly to writers across America for their parts in various screenplays. The exact amount depends on whether it's a movie or TV show and whether that TV show is high or low budget.
Screenwriters "collect" credits, and every time a TV show or movie they worked on is shown and their name appear as a credit, they receive a check. If the work you contributed to was split between multiple writers, the residual check would be split evenly amongst you.
If a writer contributes to a script or screenplay but isn't credited as one of the below, they usually will not get a residual payment:
As you can see, it should be reasonably easy to receive residuals if you're legitimately credited on a show or movie you worked on, as long as your contribution was significant enough to earn you a credit.
For example, actors with no speaking lines or whose part was cut will get little to no residual money. Similarly, people who consulted with the actual screenwriter or whose movie was never aired won't get paid for their contributions.
If you're a bit confused about what it takes to get credited or what the difference between these writing credits is, that isn't surprising. Hopefully, this article by ScreenCraft will clarify things.
Fixed vs. Variable Residuals
There are two main kinds of residual types:
Fixed Residual: The WGA calculates a flat amount that they pay their writers, regardless of the amount their project makes. The more significant the contribution and number of hours they worked, the greater the percentage they get.
Variable Residual: The WGA calculates a residual based on the gross income of a project. The different roles in production have different percentages, which are calculated against the gross income, and divided out.
Fixed residuals frequently end up with a system called a declining scale. This means that every rerun of a TV show or movie pays a flat rate which declines with every rerun. The first rerun pays the highest residual.
This rate declines down to a minimum fixed rate, and once this rate is hit, this is the fixed amount that the WGA will pay out in perpetuity.
To learn more about the WGA, go to The Writers Guild Foundation, where you will find an array of writing programs, events, and archives preserving and honoring the history of screenwriting.
The Difference Between Residuals and Royalties
The main difference between royalties and residuals is that royalties are far more negotiable. Residuals are negotiated by Hollywood unions and finalized at a fixed rate, whereas royalties are negotiated independently and fluctuate based on who is paid.
For example, if screenwriters were paid royalties, renowned screenwriter Spike Lee would likely get paid far more than someone whose first screenplay had just got released. Although calculating and understanding residual rates can get pretty complicated, in some ways, it can be more beneficial than getting paid royalties.
Residuals don't rely on how big your name is or even how much of a profit a screenplay makes after its release. What matters most is the amount that the union has decided on.
In other words, residual rates are more stable. If you want to know how much screenwriters make in residuals for TV and movies, look at Freshmen Screenplay's payment breakdown for writers.
Keep in mind that the WGA updates these amounts every year, so you'll need to ensure that you're checking the most recent breakdown if you want the exact amounts that writers make.
However, writers earn about 1.5% of the total gross earnings of a screenplay, as long as they're mentioned by name in the final credits.
Other Ways for Screenwriters To Make Money
Screenwriters are persistent and passionate, but their jobs aren't always glamorous. They won't make a wad of cash on every project immediately, but rather, they need to spend years honing their talents and building a reputation.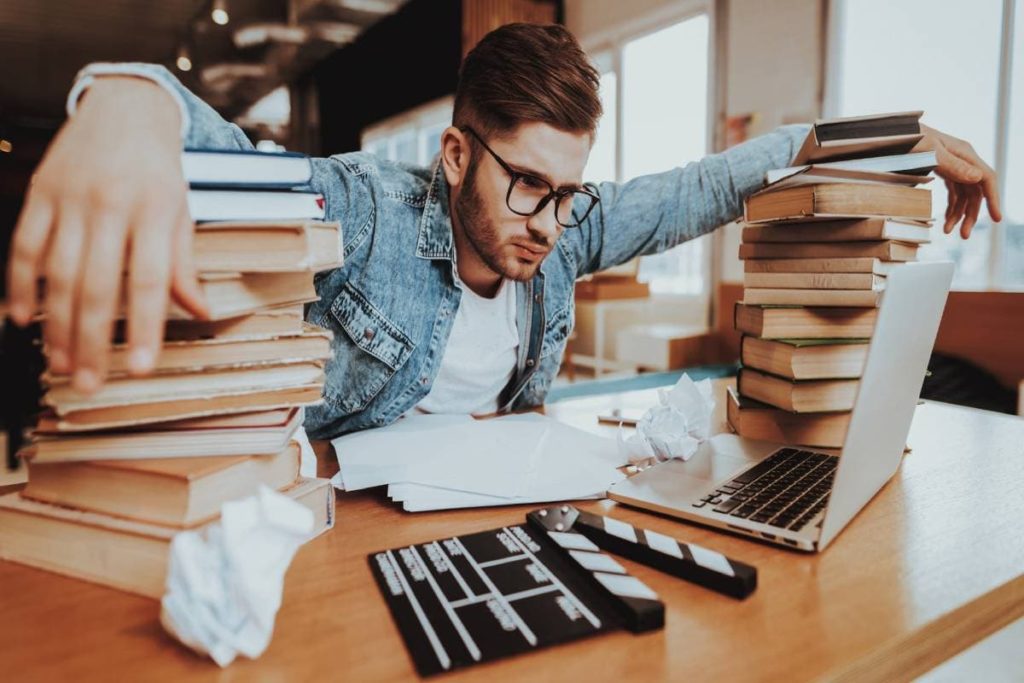 Here are a few ways screenwriters can make a name for themselves and make some money in the film industry:
If writing screenplays isn't raking in the kind of money you need or want, then you can always pick up a side hustle or more skills that can generate income:
Make a web series: This is a free and low-responsibility way to improve your writing and possibly garner an online following, and who knows, you might make some AdSense income.
Pursue other writing jobs: Screenwriters are well-suited to jobs like editor, ghostwriter, novelist, and other writing-related jobs.
Writing is a skill and a talent that is flexible and diverse. As a writer, there's no need to limit yourself to the role of screenwriter if branching out means you have a greater chance of success.
Countless sites and organizations pay writers for blog posts, articles, essays, poetry, and much more, which you can find at The Write Life.