J.K. Rowling has got to be the most well-known and successful author of recent times.
Her characters have received enormous lashings of publicity and her novels have been released to extraordinary acclaim.
Rowling has gifted readers with characters who have become lifelong companions and friends.
Rowling recently made some public remarks, felt by many to be offensive, and this has troubled her legacy.
Yes, J.K. Rowling remains worth reading. The understanding of story that she brings to writing and the strength of her imaginative power can still be appreciated, as can the very real emotions her characters experience. Remember that she's written many novels beyond the Potter series!
What Do J.K. Rowling's Initials Stand For?
J.K. Rowling's first initial is the first letter of her actual name, Joanne.
Rowling actually has no official middle name.
Rowling used the name Kathleen, her paternal grandmother's first name, when the publishers of Harry Potter requested that she use a second initial as part of her pen name to appeal to an anticipated readership of young boys.
Rowling also chose the letter 'K' because she felt it was easy to pronounce after 'J'.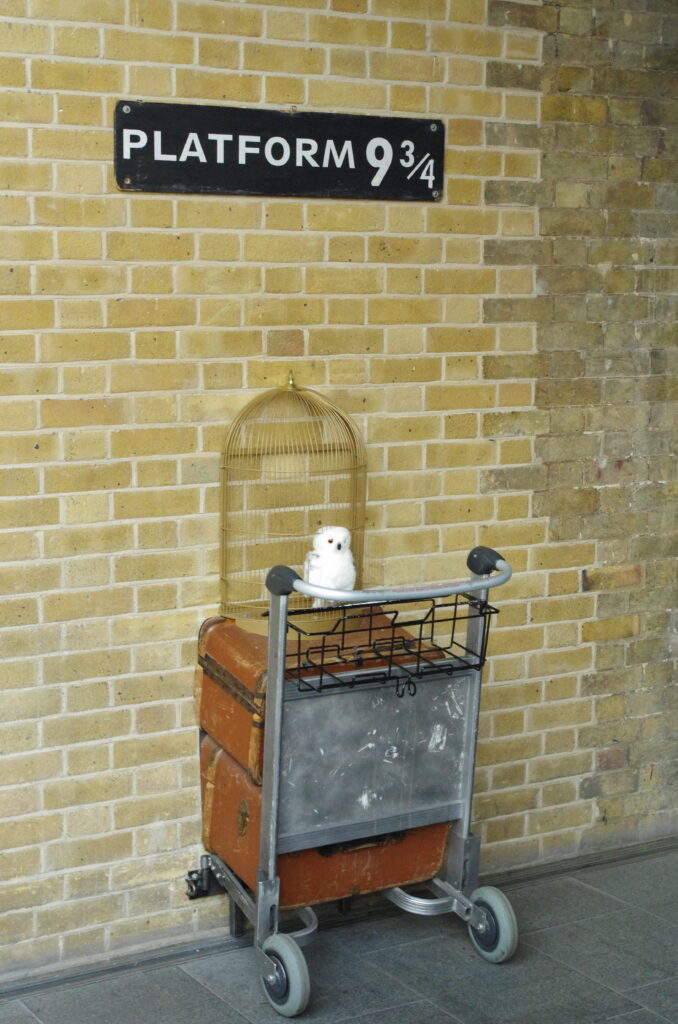 How Old Was J.K. Rowling When She Wrote Harry Potter?
J.K. Rowling was around twenty-five when she began writing Harry Potter.
She was on a train between Manchester and London in 1990 when she first thought of and began planning a story around the characters of Harry, Ron and Hermione.
When she arrived home to her flat, she began writing the story that would become Harry Potter.
Rowling had a first draft of the first book of the series, Harry Potter and the Philosopher's (Sorcerer's) Stone, by mid-1993.
She finished the novel completely around mid-1995, when she was thirty.
Harry Potter and the Philosopher's Stone was published in mid-1997, when Rowling was thirty-two.
The last novel of the series, Harry Potter and the Deathly Hallows was published in mid-2007, when Rowling was forty-two.
Why Was Harry Potter Rejected by Publishers So Many Times?
Harry Potter and the Philosopher's Stone was rejected by twelve publishers when it was first sent out by Rowling's literary agent.
The manuscript was bought by Bloomsbury Publishing after the head of the publishing house noticed his young daughter thoroughly enjoying the first chapter.
A subsequent American publisher asked Rowling to change the name of the novel to Harry Potter and the School of Magic, thinking this title would appeal to a wider readership.
Rowling disagreed, but accepted a change of title to Harry Potter and the Sorcerer's Stone for the American edition of the novel, which was published in late-1998.
Is J.K. Rowling Popular?
Yes, J.K. Rowling has been extremely popular for a number of years, though she has faced controversy more recently after publicizing controversial views on politics and gender.
Rowling has made the most money as a writer in the world, with an estimated net worth of one billion dollars.
Her stories, particularly the Harry Potter series and later supplementary tales like Fantastic Beasts and Where to Find Them and The Tales of Beedle the Bard, are well-known and revered globally.
Rowling could be considered popular even amongst people who have never read her stories, the film adaptations of her novels drawing enormous audiences from around the world over many years.
If you ask someone to name a famous or celebrity author, chances are they will name J.K. Rowling!
Is Harry Potter Worth Reading?
Yes, Harry Potter is worth reading. The entire series is extremely well-written, with particularly original characters and fascinating feats of imagination: spells, magical objects and altogether new games, like Quidditch.
The series has one of the richest worlds ever created, similar to that of J.R.R. Tolkien's The Lord of the Rings and The Hobbit.
Some critics have described the structure of the novels as formulaic, but others have noted that the success of the series has hinged on the ability of this particular formula to deliver what children and adults alike want from a book series.
Rowling captures emotion particularly well, with Harry Potter a series that accompanies Harry, Ron and Hermione as they each grow up over many years and go through significant periods of change and transition.
Even though the setting and characters throughout are fantastic, the emotions and fears Rowling appeals to are relatable and drawn from her own life experiences.
Are J.K. Rowling's Other Stories Worth Reading?
Yes, J.K. Rowling's other stories are worth reading. If you're a fan of the Harry Potter series or films, you are also likely to enjoy the other stories Rowling has written which draw upon or relate to the same world.
If you aren't a fan of the Harry Potter series or would like a different kind of reading experience, you may enjoy Rowling's other novels.
Rowling published The Casual Vacancy, a work of fiction for adults, in 2012.
The Casual Vacancy adopts a style which could be described as similar in tenor to that of Roald Dahl's stories for adults.
Rowling has also written a crime fiction series, Cormoran Strike, under the same pen name as The Casual Vacancy: Robert Galbraith.
Rowling knows how to write with sharp detail and control, and will also keep you entertained as you follow her characters.