Many may have heard of a Bildungsroman, or coming-of-age story, but you're less likely to have heard much about the creative sibling of the Bildung: the Künstlerroman.
The Künstlerroman is a story which depicts the development of an artist. A Künstlerroman may focus upon a specific, limited period within the life of an artist.
This could be during their youth, or a chapter of their years spent at art school or technical college.
A Künstlerroman doesn't need to be necessarily about an 'artist' in the traditional sense.
Many Künstlerroman stories are about the development of a writer, musician, actor, dancer or singer.
The best Künstlerroman novels of all time are Little Women, The World According to Garp, Ballet Shoes, Lanark, In Search of Lost Time and The Neapolitan Novels. Each tells the story of the maturation of an artist, with careful structural and stylistic attention to this coming-of-age.
Little Women by Louisa May Alcott
One of the most famous and well known classics written in the English language, Little Women, tells the story of the March sisters.
Narrated by Jo March, the second-eldest sister and a writer, we follow each of the young women as they navigate challenges on the path to becoming grown women.
Meg, the eldest, offers a traditional model for the life of a woman at the time of the novel.
Jo grapples with her own desire to make something of herself as a writer, against the expectations of the time.
Beth thoroughly enjoys music but struggles with her health.
Amy desperately wants to be an artist.
The novel has recently been adapted for film, starring a significant cast including Saoirse Ronan, Meryl Streep and Emma Watson.
The World According to Garp by John Irving
This novel, adapted for film and starring Robin Williams, tells the story and coming-of-age of T.S. Garp, a young man born to a feminist mother who becomes a fiction writer and an anxious parent.
Irving drew heavily from his own life when creating the novel and character of Garp, and many aspects of Garp's relationship to his mother mirror difficulties or idiosyncrasies which Irving shared with his own mother.
The World According to Garp offers a fascinating exploration of family and of traditional gender roles.
Importantly, the novel takes a good hard look at the emotions experienced by a writer grappling with their own significance and with that of their art.
Ballet Shoes by Noel Streatfeild
A beautiful novel for children and for adults, Ballet Shoes tells the story of Pauline, Petrova and Posy: three orphans brought at different times to live with Aunt Sylvia by Great Uncle Matthew, who they call 'Gum'.
Pauline believes she is destined to become an actress, Petrova wants to become a mechanic who flies planes and all Posy can think about is dancing.
Aunt Sylvia raises each of the girls, who all attend acting and dance classes for a number of years, due to the kindness of the staff at a nearby academy.
Lanark by Alasdair Gray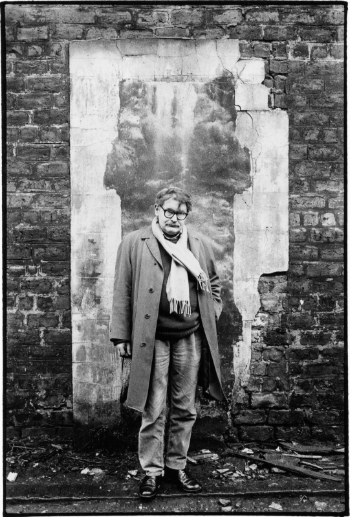 Arguably one of the most outstanding novels of all-time, Lanark follows Duncan Thaw, a protagonist Gray describes as being like himself, but tougher and more honest.
An experimental, surrealist tale, the novel follows an extremely unconventional, non-chronological structure.
Lanark is a novel which documents Glasgow forensically, but also psychically, as a place named Unthank.
The novel features Thaw as a proxy for Gray, but also develops another iteration of Thaw named Lanark, who eventually meets Gray within the fabric of the story.
It took Gray over thirty years to write Lanark, and the novel remains one of the most highly-acclaimed and revered works of literature to emerge from Scotland.
Not only was Gray a writer, but he was also an artist who painted outstanding murals. Gray illustrated Lanark and created the art for the cover and title pages of the novel entirely himself!
In Search of Lost Time by Marcel Proust
In Search of Lost Time has long been regarded as one of the greatest works of literature.
Originally written in French, this Künstlerroman develops the story of the narrator, a protagonist who may or may not entirely be Proust.
Each novel offers an exploration of memories and of exchanges significant to the narrator, who we meet as a child who then becomes an adult.
As a series of seven novels, In Search of Lost Time formed a lengthy project and one which has offered many writers since a significant model of the Künstlerroman to emulate.
There are different translations of the novels into English, and quite a lot of scholarly and public commentary about which version to read, something you may wish to read more about prior to choosing which translation of these novels you would like to read.
The Neapolitan Novels (My Brilliant Friend and others) by Elena Ferrante
My Brilliant Friend and the remaining novels of the Neapolitan Quartet (followed by The Story of a New Name, Those Who Leave and Those Who Stay and The Story of the Lost Child) tell the story of Elena, our protagonist, and her friend, Lila.
The two grow up together under the protection and sway of different personalities significant within their Naples neighborhood, and together (sometimes apart) experience the great joys, difficulties, jealousies and kinds of anguish life has to offer.
Perhaps more than anything else, each seems to learn from or in relation to the other, something of who they are.
These are two women who deeply admire and also, at times, hate each other desperately.
If you are after a Künstlerroman which offers a life-altering portrayal of friendship, along with an exploration of the development of an author and an artist, these books were made for you.
By way of a bonus for those of you who are after a few more recommendations, check out this link to an article about George Egerton, James Joyce and the Irish Künstlerroman. These Künstlerromans will not disappoint!