Taking screenwriting classes can help to provide an excellent foundation for your education and future career as a screenwriter. However, these classes can be time-consuming or even a financial burden, which may lead you to question whether or not screenwriting classes are really worth it.
Screenwriting classes are worth it to help improve your writing and teach you the ins and outs of good screenwriting. Taking in-person classes also provides invaluable feedback on your work from peers and instructors. These classes are especially recommended for new writers.
Keep reading to learn the benefits of taking screenwriting classes and why they're worth it. I'll also discuss if online courses are worth taking and if they offer any advantage over in-person classes.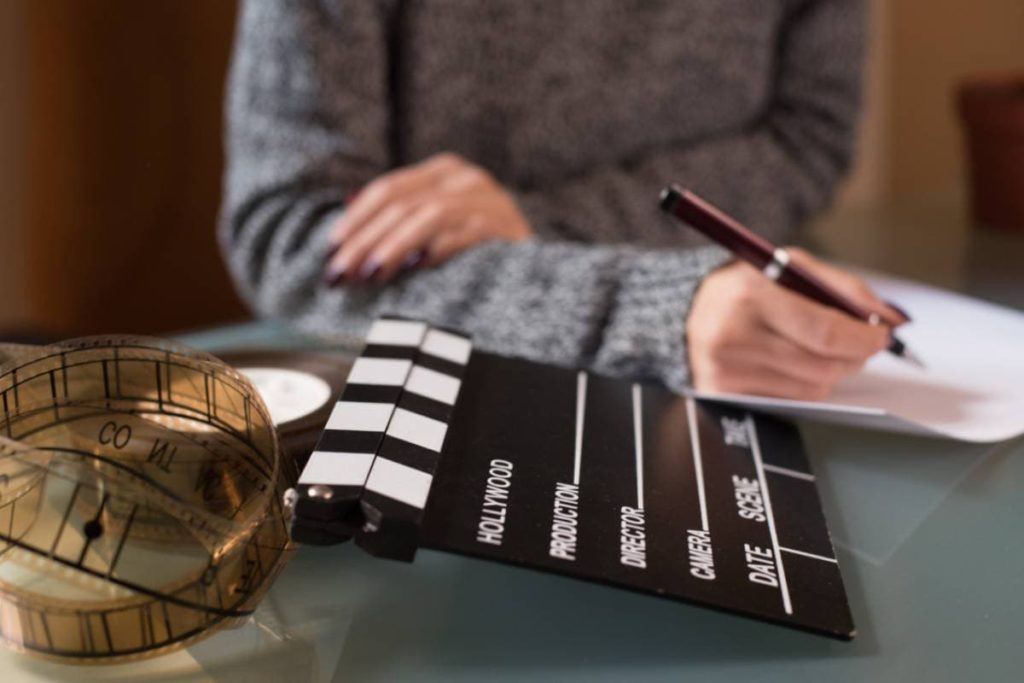 The Benefits of Screenwriting Classes
There are so many benefits of taking screenwriting classes which go beyond the most obvious reasons. Here are some positive things to be gained from taking screenwriting classes you might not have considered.
They Help You Improve Editing and Other Needed Skills
Screenwriting classes don't only teach the writing part of screenwriting.
Students also learn the processes for outlines, development, revisions, and more. Plus, the curriculum often goes beyond the classroom. You're also likely to get great advice on pitching, dealing with challenging employers, talking to directors and actors, and even living in Los Angeles.
Notably, many writers may have enough natural talent, creativity, and gumption to get by without this kind of knowledge as a foundation. However, most notice significant improvements in their writing and managing projects after taking a course or two in screenwriting.
Screenwriting Classes Offer Direction and Feedback for Your Writing
Perhaps the most significant gain anyone can get from taking screenwriting classes is feedback from peers and instructors.
Sometimes, it can be challenging to separate yourself from your writing and see the issues that may be there. When this happens, it's beneficial to have several sets of fresh eyes and opinions that can help guide you in the right direction.
Even professionals find value in this "group mind" type of approach to screenwriting.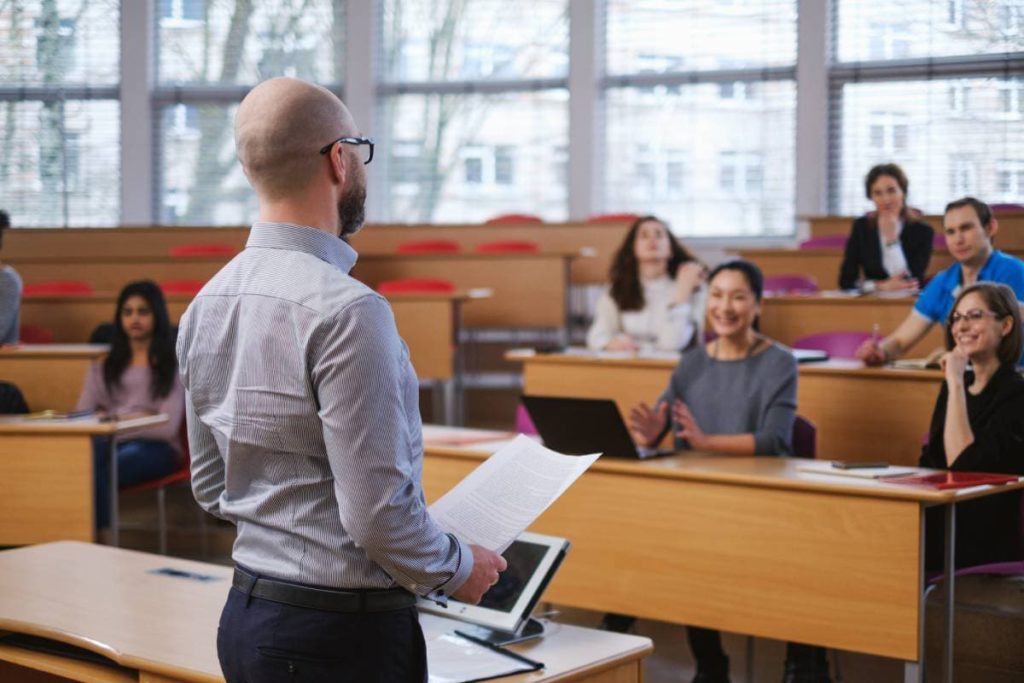 You Are Exposed To Other Writing
In the same way that it's helpful to have others read and advise on your writing, it can be just as valuable to read other people's writing. It's a great way to get inspiration from what others do, and it can actually help you keep your voice fresh and unique.
A screenwriting class is a great place to expose yourself to numerous authors from whom you can benefit. Plus, your peers are likely to have varied writing styles and preferred genres, thus exposing you to a broader range of material.
Screenwriting Classes Discipline You With Deadlines
Another excellent benefit of taking screenwriting classes is that you must deal with deadlines. Many writers fail to finish pieces in a timely manner, or at all, when there isn't a deadline with someone sitting on the other end waiting to read them.
Deadlines provide the essential element of accountability that doesn't exist until you're hired for a job. Yet, if you haven't taken the time to discipline yourself to write against a deadline, you set yourself up for a bigger chance of potential failure.
You Receive a Network of Fellow Screenwriters
Taking a screenwriting class is a great way to connect with a network of screenwriters. You'll be surrounded by your fellow peers, instructors, and potentially an entire department of people who are knowledgeable and passionate about screenwriting.
Besides, it doesn't hurt to have connections. Knowing more people in the industry means more potential opportunities available to you.
Do You Need Screenwriting Classes?
You don't need screenwriting classes, but they can help to improve your overall writing or strengthen areas such as plot or character building. Certainly, not everyone working in TV and movies has a screenwriting MFA, but if you're looking to become a professional, screenwriting classes can help.
Still, if you're more of a self-learner, there are plenty of valuable resources outside a classroom setting to help you improve your screenwriting.
For instance, Finish the Script!: A College Screenwriting Course in Book Form (available on Amazon.com) is a portable classroom with 187 pages based on assignments and lectures from actual screenwriting courses. This book skips past the theory and focuses on the process, providing a step-by-step approach to screenwriting.
It even has multiple exercises and mock assignments for practice.
Are Online Screenwriting Classes Worth It?
Online screenwriting classes are worth it for new writers, as several topics about story creation are covered. However, some elements can be a bit trickier like feedback or content sharing between peers. While online classes have a good curriculum, some people feel they can be less enriching and educational than in-person classes.
This is not true for everyone however. Some people find it easier to interact and share their work with their peers online – so it's going to be a matter of working out which format is perfect for your needs!
Another drawback to online screenwriting classes is that it can be a bit more difficult to get direct feedback after class – the post class chat with your instructor can be more difficult to arrange. However, good online teachers will try to make themselves available regardless – or leave time in class for questions.
Some people feel in-person screenwriting classes are likely to be more beneficial to you in the long run, especially if you know that online learning isn't an ideal way for you to learn. But the reverse may be true if for instance you have trouble speaking up in person, and are more confident at the keyboard. If your schedule or budget won't allow for in-person learning, an online screenwriting class is especially worth it.
Here are some excellent online courses to consider:
Final Thoughts
Learning to become a screenwriter isn't easy, yet nothing is impossible with enough passion and commitment. One great way to raise your chances of having a successful career is by taking screenwriting classes. Not only do they help build a strong, foundational understanding of how to write for stage and screen, but they also prepare you for working in the industry at large.