While being a screenwriter can be challenging, it also has the potential to be a rewarding, lifelong career. Yet, does that mean screenwriting is a good career? Moreover, is it a good career for you?
Screenwriting is a good career for talented writers passionate about and dedicated to creating entertainment and media productions. However, it requires a lot of hard work, and not everyone is cut out for the position.
In this post, I'll cover what you need to know before pursuing a career in screenwriting. I'll discuss what screenwriters do, their average salary, and the demand for screenwriters to give you an idea of working in the field. I'll also provide tips to help you determine if screenwriting is a good career for you.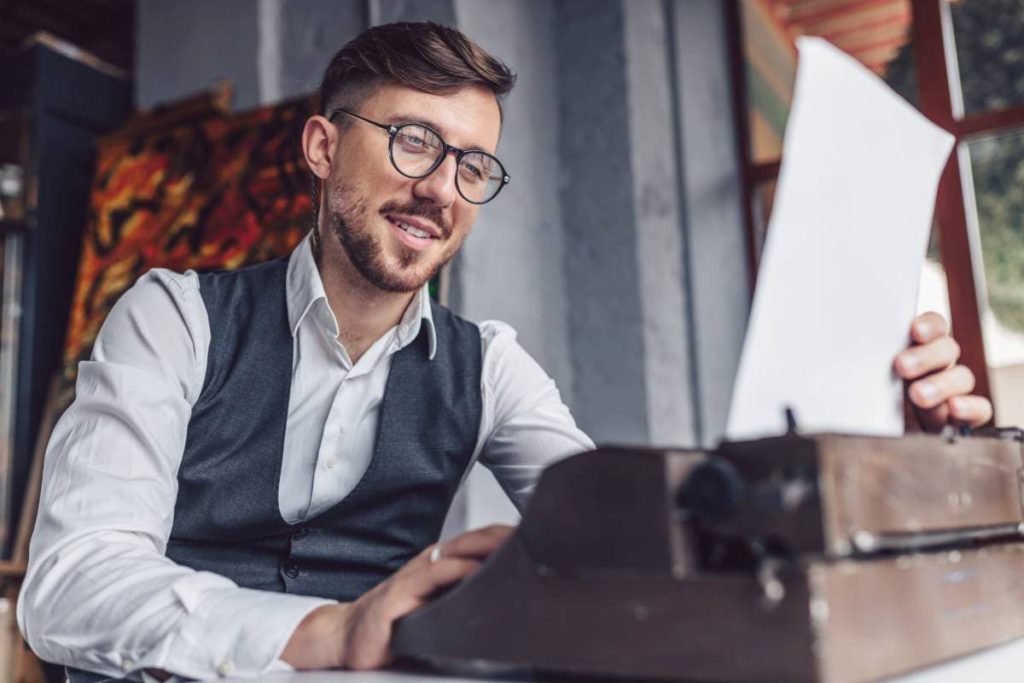 What Do Screenwriters Do?
Screenwriters do more for productions than most people realize. On top of researching ideas, writing scripts, and creating original content, screenwriters also work closely with directors, producers, and other film executives to help bring screenplays to life.
Screenwriter Roles & Responsibilities
Generally, the duties of a screenwriter include the following:
Research and develop ideas for original and adapted screenplays.
Build the initial treatment, or framework, for screenplays.
Create the characters, dialogue, and storyline of screenplays.
Write original scripts.
Adapt existing works or write scripts based on true events.
Pitch ideas and screenplays to film execs.
Blend visual elements with dialogue and plot in scenes.
Edit and adjust scripts alongside directors and producers as needed.
Screenwriter Work Schedule
It's unlikely you'll meet a 9-5 screenwriter, as this job comes with the freedom to work whatever hours and write however much one wants. However, screenwriters must be available 24/7 for editing and adjusting with directors or producers, should they request it, when a screenplay is selected for production.
Screenwriter Work Environment
Typically, screenwriters work for themselves out of a home office as independent contractors or freelancers. This requires both the dedication to constantly pitch screenplays and the strength to handle the criticism and rejection that results more often than paying jobs.
How Much Do Screenwriters Make Annually?
Screenwriters make between $62,000 – $72,000 annually as a median salary in 2022, according to various salary reporting organizations. Salaries range from $34,000 for the lowest-paid 10% and reach "six figures" for the highest-paid 10%, with over $500,000 reported from self-employed screenwriters.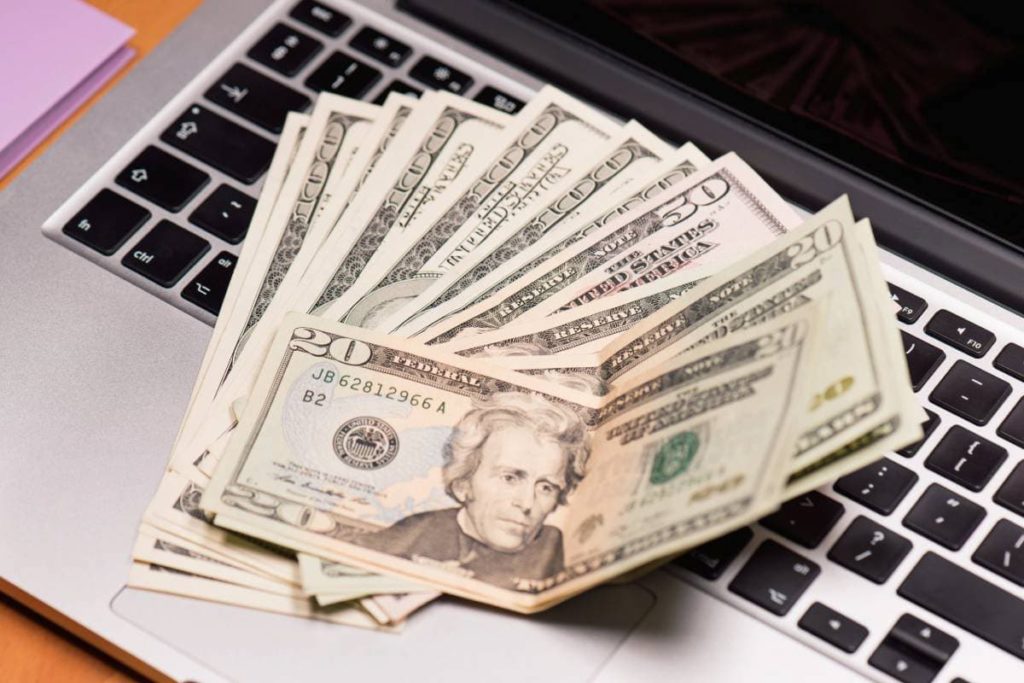 Screenwriter Salary Range
Salaries of screenwriters differ based on experience, location, and employer. To help give you an idea of how much screenwriters make, this table shows a range of annual screenwriter salaries reported on multiple wage comparison websites:
| | | | |
| --- | --- | --- | --- |
| Compensation Comparison Platform | Bottom 10% Annual Salary | Median Annual Salary | Top 10% Annual Salary |
| Payscale | $34k | $79k | $206k |
| Salary.com | $43k | $66k | $101k |
| Glassdoor | $30k | $93k | $547k |
Common Health Benefits for a Screenwriter
Since most screenwriters are self-employed in one way or another, it becomes their responsibility to obtain health benefits for themselves and any dependents. Very few screenwriting jobs offer such perks, as seen in the table below:
| | | | | |
| --- | --- | --- | --- | --- |
| Employer-Provided Health Benefits | Vision | Dental | Medical | None |
| Percentage of Screenwriters Receiving | 10% | 10% | 30% | 70% |
How To Decide if Screenwriting Is a Good Career for You
It's important to be honest with yourself when it comes to determining if screenwriting is a good career for you to pursue. You must search within to decide if you really have what it takes to pay the bills writing screenplays. Ask yourself the following questions to help determine if screenwriting is the right career path for you.
If your honest answer to any one question is "no," then you might want to reconsider becoming a screenwriter:
Do I have genuine writing talent?
Have I studied the special formatting and requirements of screenplays, dramatic structure, and other issues?
Do I have alternative sources of income to help keep afloat through a period of drought before making a penny in the industry? (Not to mention the many original screenplays inevitably burned in the process.)
Can I accept rejection and unhelpful criticism without losing sanity or taking it personally?
Can I be receptive to and learn from constructive criticism?
Can I write a dozen drafts of the same material and avoid sounding stale?
And finally, is this, for certain, the one thing you want to do with your life?
If you answered "yes" to all of the above, congratulations!
You've passed the bare minimum requirements to potentially have a promising screenwriting career. Stay persistent and dedicated to writing, networking, and putting out work, as the demand for screenwriters is high enough that you have a decent chance of having a successful career.
The Myths of Unpublished Dreams in Hollywood
A toxic myth screenwriters hear from the opposite side is that thousands of screenplays float around Hollywood unopened, unread, unsold, and unproduced. Be it from family, friends, or failed fellow screenwriters, these falsities can discourage aspiring writers from reaching for their dreams.
And it's true that not everyone makes it big, or even catches a break. However, it's mendacity to say that success is about who you know, where you live, or any other ridiculous anecdote implying that becoming a screenwriter is impossible.
Truth be told, if you have enough drive and talent, anything's possible.
Where To Find Screenwriting Jobs Available Right Now
Finding and landing a job as a screenwriter, or anything using your screenwriting talents, is easier than ever, as more employers use online recruitment websites to display job postings and find talented staff. Likewise, it can't hurt to consider the various opportunities available to earn money doing what you love on a steady basis and at least get some use out of your education and degrees.
Here are some employment recruitment websites that have screenwriting jobs available right now for you to consider:
Conclusion
Screenwriting can be good for some writers, and it's possible to live a comfortable life on a screenwriter's salary. However, this isn't the career for everyone. It's important to consider how much dedication to the job is required and whether or not you can handle it before you try to pursue it full-time.