The best writers to give as gifts are Julia Cameron, Charlie Mackesy, Toshikazu Kawaguchi, Bill Bryson, Jon Klassen, James Clear, Elena Ferrante and Derek Sivers. You're likely to find a writer on this list to suit even the most difficult person to buy for.
There are few better gifts than that of the written word, but which writer would make the best gift for the person you have in mind?
Let's take a look together at some writers who might offer exactly what you are after.
Having read each of the titles below, I'm excited to advise you as you seek out the perfect gift.
Not sure whether your recipient has already got a copy of the book you are considering? Choose a less popular title from the same author!
Julia Cameron
Are you after a gift for a creative spirit in your life, or for someone who you feel would benefit from spending more time getting to know their own creative mind?
Cameron's most famous book, The Artist's Way, is a workbook which guides the reader through a series of steps developed to lend them greater self-awareness of and engagement with their artistic talents.
Cameron also has countless other titles, most of which encourage and help readers locate inspiration when they are struggling to create meaning in their lives.
You can check out the first edition of The Artist's Way here, to see whether it would make a good fit for your gift recipient!
Bonus: there are actual (and free) groups online and all around the world which meet to discuss and work through The Artist's Way together, so this book gives your recipient the gift of community too!
Another Bonus: Elizabeth Gilbert, author of Eat, Pray, Love, attributes her ability to write the novel to Julia Cameron and to reading and working through The Artist's Way.
Charlie Mackesy
Foremost a celebrated artist and political cartoonist, but also the author of The Boy, The Mole, The Fox and The Horse, Mackesy's debut foray into writing has been heralded a great success.
No matter the age or inclinations of your recipient, they are likely to find sense and warmth in The Boy, The Mole, The Fox and The Horse.
Mackesy delights with his drawings, but also strikes at the heart of his reader with his wisdom.
You could think of Mackesy as a contemporary A.A. Milne, writing and creating art for our moment.
Toshikazu Kawaguchi
A meditation upon life itself, Kawaguchi's Before The Coffee Gets Cold explores a fascinating premise: the ability to time-travel backwards, provided you return before your coffee has gone completely cold.
There are a number of additional rules which guide the process and add to the complexity of the story at hand.
There are also a couple of sequels available, which explore the premise further.
Kawaguchi's characters and his world are likely to stay with anyone who receives this book as a gift, for a long time.
Bill Bryson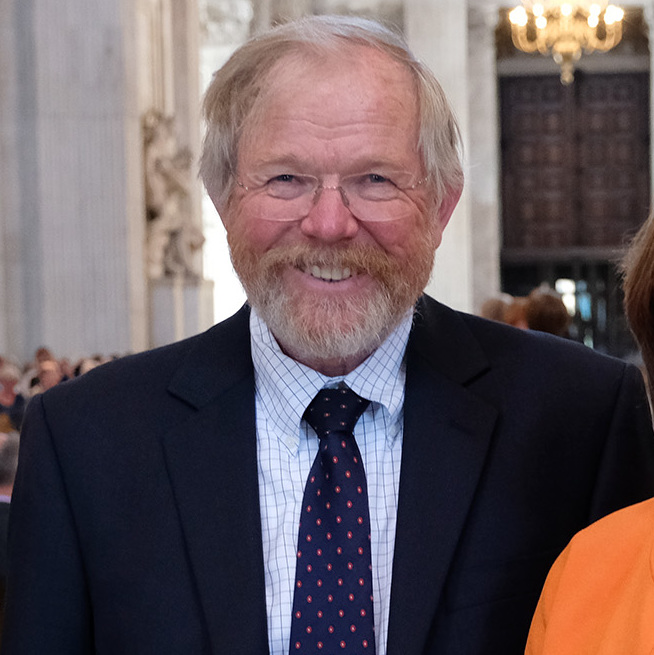 Is there someone in your life you are searching for the perfect book for, who simply enjoys learning anything about everything?
If you know someone with a hunger for facts, or who seems already to know most things, chances are they will still be able to learn something new from a Bill Bryson book.
Bryson has perhaps most famously written about the places he's lived, slow and meditative guides to moving through America and the United Kingdom.
He's also written some engaging histories though, of the objects most familiar to us: A Short History of Nearly Everything and At Home: A Short History of Private Life are both excellent gifts for someone who has everything (but who might not know everything about everything)!
Jon Klassen
Looking for a gift for a child that will entertain parents and relatives alike with equal force?
Jon Klassen has written and illustrated a number of books for children now which are ridiculously funny and clever, though they use very few words.
It's likely any Jon Klassen book you purchase as a gift will become an instant and long-lived family favorite book a child will always remember.
You could start with Klassen's classic I Want My Hat Back, or you could go with Triangle, one of the wittiest and most hilarious books I have ever read.
The Dark also makes an excellent gift for a child who has recently started using a big bed, or sleeping on their own!
James Clear
Atomic Habits has taken the world by storm, selling over ten million copies to date.
Clear has written this guide to teach readers how to transform their lives through creating good habits and breaking any existing habits which are pulling them away from their goals.
If you're looking for a Christmas gift for someone who wants to kick butt next year, or simply a gift for someone who you know enjoys looking after themselves, Atomic Habits could be a great way to go.
Elena Ferrante
Ferrante writes big, emotional coming-of-age stories with elegant prose and extremely memorable characters.
If you're looking for a gift for someone who you feel would appreciate a contemporary classic, Ferrante might be the perfect writer for them.
It's hard to go wrong with The Neapolitan Quartet, or the first book of the series, My Brilliant Friend.
Ferrante has also written a number of other successful novels like The Lying Life of Adults and some essay collections, which teenagers and adults alike are likely to enjoy.
If you'd like to get a sense of Ferrante herself (who writes under a pseudonym and has never disclosed her identity), you can always take a look at the ongoing column she has written for the Guardian.
You can also take a look at the HBO television adaptation of My Brilliant Friend.
Derek Sivers
Seeking a gift for the entrepreneur in your life? For a self-starter thinking about getting started?
You can't really go wrong with a book from Sivers, a TED speaker and runaway success within the worlds of business, music and writing.
Anything You Want: 40 Lessons for a New Kind of Entrepreneur is a great read, offering much of the wisdom Sivers gained as the owner of CD Baby, a business which entered the big-time despite starting for Sivers as a low-key passion project.
It's certainly an inspirational gift, and one which keeps giving, with Sivers connecting with his readers over email and through his personal website.