Writing a play is only half the job done. The other, and more important half in the scheme of things, is to find a way to put it in front of an audience. It can be a long, demanding journey, but the result is worth all the effort.
Here's how to get your play produced:
Seek feedback and polish your play.
Send your work to theaters.
Develop connections with people in the industry.
Participate in playwriting competitions.
Produce it yourself.
There is no one right way to go about it. Playwrights have tried and found success with different approaches mentioned above. Keep reading this article to learn about them in detail and decide which one is best for you.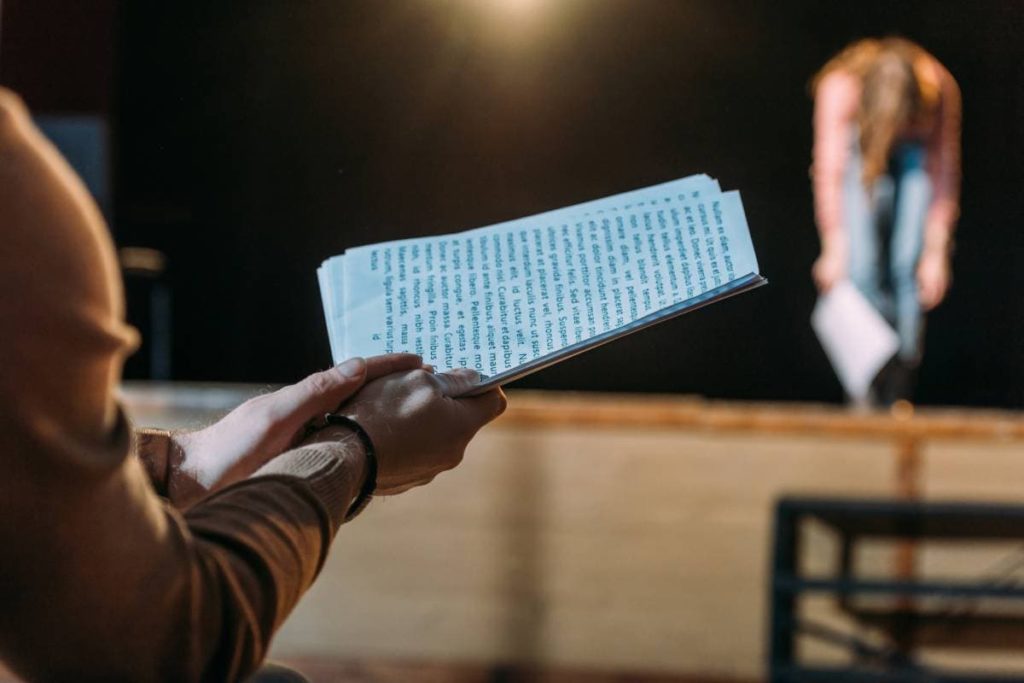 1. Seek Feedback and Polish Your Play
It's not easy to get your script produced, as every place you'll send your work to likely has a tall stack of unsolicited plays.
You need to put your best foot forward if you want your labor of love to stand out from the rest in that pile. So it's in your best interest to make sure your script is polished and ready to be produced before sending it out.
If you've recently finished your play, set it aside for a few days and come back to it later so that you can look at it with fresh eyes.
Also, speak with people you trust and seek their opinion on your work. Ask them the following questions:
What do they like?
What can be better?
Do they think it flows smoothly, or are there any unnecessary parts you can take off?
Consider the feedback from a rational perspective.
If you think it can make your piece better, incorporate it, but don't feel compelled to integrate every input you get. And remember that it's unlikely you'll ever feel completely satisfied with work, but don't let this stop you. Take the plunge and send out your play.
2. Send Your Work to Theaters
If you want to see your piece produced, you need to submit it to theaters. While it sounds super simple, and you know you need to do that, your play might not be a good fit for every theater and vice versa.
While there is nothing wrong with sending your play to the prestigious theaters you've always dreamed about, the chances are slim that those big names will gamble on a new writer. It's too much financial risk. Your labor of love is more likely to see the light of the day at some small theater.
Do your research on theaters. Check the kind of play they produce and make a list of theaters that appear a good match for your piece.
If you need some help getting started, the Dramatists Guild of America has a directory full of theaters, festivals, contests, agents, and other submission opportunities. It's a great starting place and provides you with all the information you need.
There are many other organizations dedicated to helping playwrights like you. Here are a few you can check:
Get in touch with national, regional, or local theater groups, and submit your work to as many places as possible. All you need is one yes, and the more you try, the better your odds are to get that elusive yes.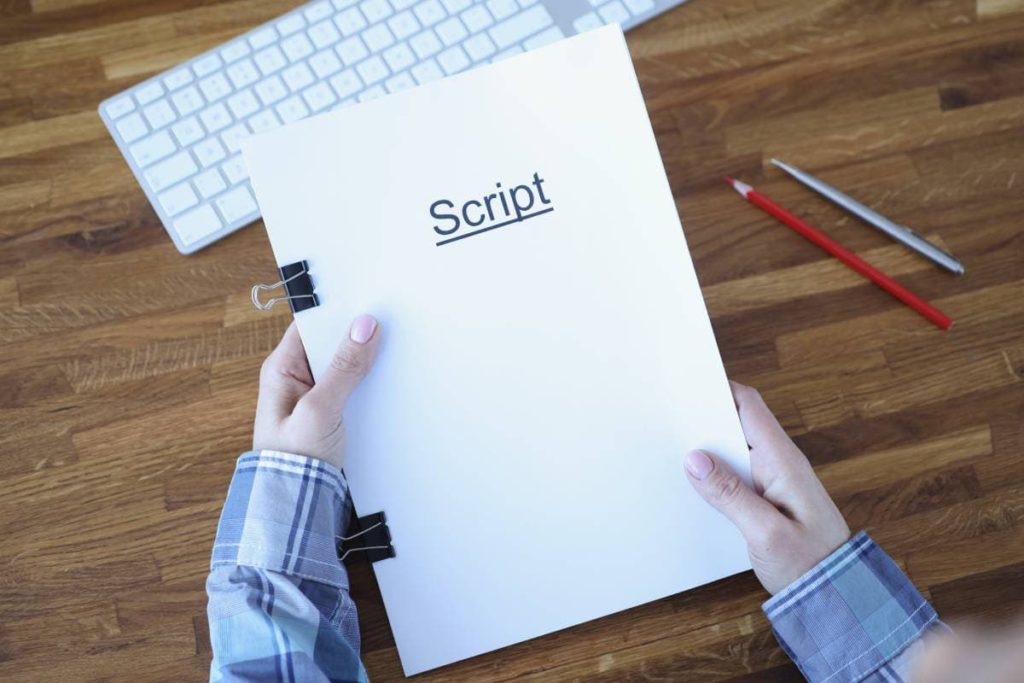 3. Develop Connections With People in the Industry
Earlier, I spoke about the huge stacks of unsolicited plays sitting in the office of every theater. In most cases, your submission will become a part of this pile.
However, when possible, you should do everything you can to prevent your work from being another one of those unsolicited submissions. Find out if someone you know has any connection at any theater you're planning to target and ask your reference to recommend you to them.
Another thing you can do is get involved with a theater group near you in some capacity.
Network with the cast and crew and request them to have a look at your play. If your script is any good, they may produce it.
Even if that doesn't happen, there is a good chance that the theater can organize a staged reading of your play. At times, industry professionals attend these staged readings, and if they like your work, they can help you get your foot in the door and make your dream come true.
At the very least, the staged reading will allow you to speak with the director and actor and get their notes. It's a valuable opportunity for you, as this gives you a chance to iron out any kinks and write a better draft, thus increasing your odds of getting produced.
4. Participate in Playwrighting Competitions
Amateur writers are often intimidated by the idea of entering a playwriting competition. They lack the confidence that their work is good enough to compete with other entries, so they seldom partake in the competition.
However, what you need to realize is that the goal of participating in these competitions isn't just to win the prizes. Sure, getting your work produced or published is a good thing. But, all isn't lost if you end up losing.
Entering your play in playwriting competitions can be an excellent way to gain exposure for yourself and your work. Usually, the people who read entries are industry professionals, including:
Agents
Literary managers
Producers
Publishers
You need to impress the majority of the people in the decision-making chain to win one of the prizes. But, your work needs to impress only one of the readers to get you an agent, a publishing contract, or a production deal.
So don't sleep on this and enter playwriting competitions.
If you're a member of the Dramatists Guild of America, you can access a list of playwriting competitions. The American Association of Community Theatre also has a comprehensive list of ongoing contests.
Also, make sure to follow all submission guidelines. You're competing with hundreds, if not thousands, of other work. You want to create a great first impression and show them you can follow the rules.
5. Produce It Yourself
If you've tried everything on the list but to no avail, don't lose hope just yet. As long as you believe in your work, you can choose to go this route.
You don't necessarily have to spend a fortune to put your work in front of an audience. If you plan to self-produce your play, go through your script again and see if you can take out any character or scene without impoverishing the story.
Also, you can enhance the quality of your production by working with professionals who have some experience. There are a few ways to do this without burning a hole in your pocket.
Many innovative theater companies have sprung up these days that can mount a production for a reasonably affordable amount of money.
You can also reach out to alumni and current students of colleges that have a theater department and enlist their help. Usually, these people are more than happy to help in lieu of little or no return.
Alternatively, you can work with fringe festivals in your area, as they take care of the venue and marketing and save you some hustle. Ultimately, your goal is to reach an audience with your play.
The route you take doesn't matter as much as reaching your destination.
Conclusion
It can be a bit difficult to get your play produced, but if you invest time and effort, you can manage to put it in front of an audience. Here are some things you can do to maximize the chances of your play seeing the light of the day:
Submit your work to theaters that produce plays similar to yours.
Network with theater professionals and request them to read your script.
Submit your work to as many playwriting competitions as you can afford.
Collaborate with theater artists and self-produce your piece.