The life of an artist has long been romanticized. Is it all that it seems in indie films? Or is there some credence to the "starving artist" image?
Playwrights earn their livings from royalties on the tickets from their shows. They also earn a living through performing other jobs within the industry, such as editing, copywriting, or even publishing a novel. If none of these work, they might need to get a job elsewhere until their plays sell.
Continue reading to learn what playwrights do, how they make their money, and how they can make more on the side using their writing skills.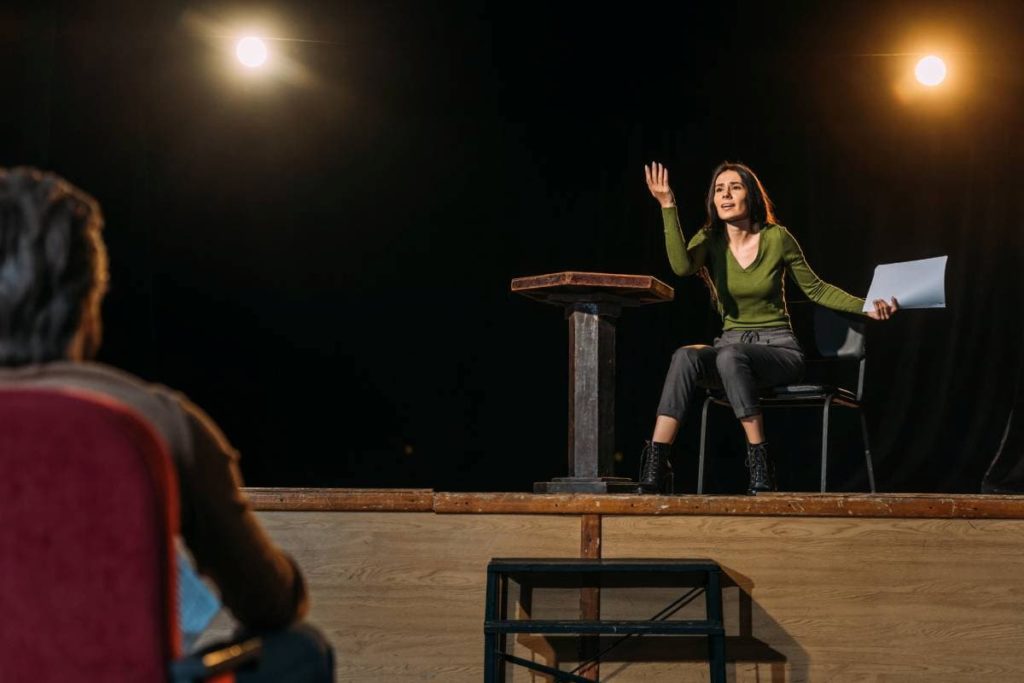 What Is a Playwright's Main Source of Income?
A playwright's main sources of income come from commissions and royalties from tickets sold for shows. A standard agreement is for the playwright to receive 10 per cent of gross box office receipts. So, if their shows aren't getting produced and people aren't coming to see them, they're not really making an income. However, if their show goes well, they get paid significantly more. 
Unfortunately, playwrights who are just starting out have almost no chance of making enough money to survive purely off playwriting because the success of a play relies on exposure and recognition.
Everyone who works in the theatre is at the mercy of their audience.
They make more if the show is really popular, but it's a gamble whether or not that will happen. 
This is why theatres have to choose what shows to take on wisely because if the show doesn't have the potential to sell tickets, everyone suffers.
In fact, playwrights struggle more than most theatre folks in tough times unless they have another income source. A company, Playwright Horizons, has begun an initiative that helps struggling playwrights get the financial compensation they deserve for their work.
However, there is a bright side, albeit quite a rare one.
Playwrights can make a lot of money if their plays are successful and go to broadway. This, as you can imagine, is extremely difficult to do and a playwright has to strike lucky to make a break like this.
The bottom line is that playwrights don't make much money and often live paycheck to paycheck wherever they can find it.
Other Ways Playwrights Can Make Money
Playwrights are talented writers and have a set of skills that can be used in multiple different areas and for several jobs.
Here's how playwrights can make money in other areas on the side:
This Calstatela article chronicles the strengthening relationship between playwriting and writing for TV. Because of the overlaps between the two, and the growing demand for creative writers in film and TV, this may be the perfect alternative job for a playwright.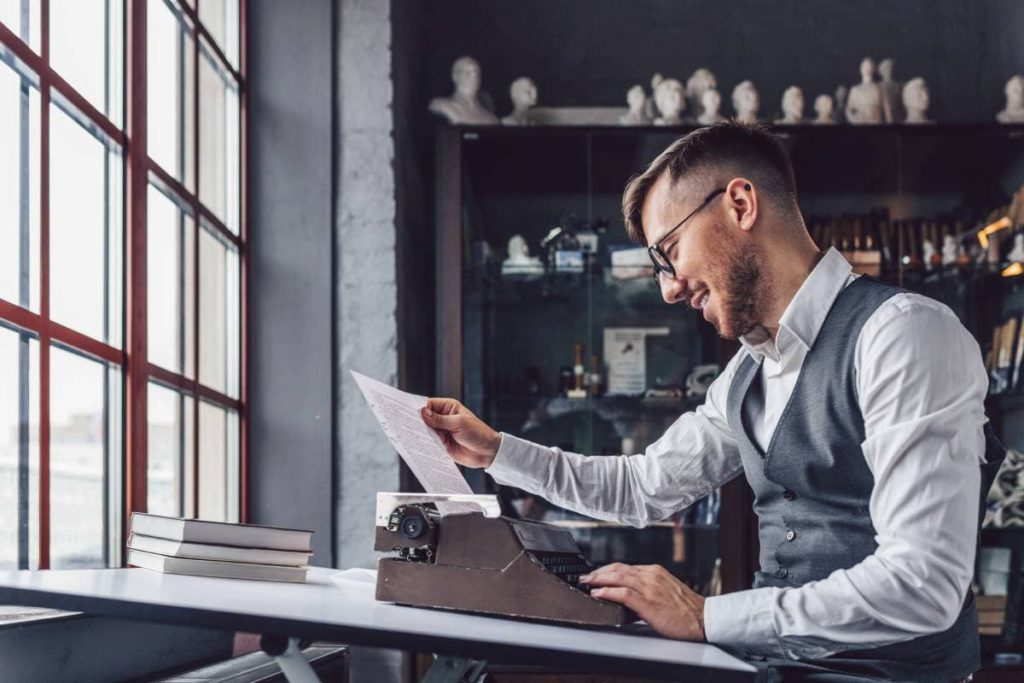 A Playwright Can Choose To Self-Produce Their Plays
As you've probably realized by this point in the article, becoming an aspiring playwright is a difficult pursuit. It's becoming rarer and rarer for major theatre companies to take chances on smaller playwrights and their work, so the solution might be to self-produce. 
If you're self-producing, you're in charge of everything, including delegating, if you want to. The responsibilities of self-producing a play are:
Writing the play: This is self-explanatory and the core job of a playwright. However, a self-produced play is most likely relatively small, with some being entirely one-person productions.
Casting actors: If a playwright doesn't want to star in their show, they run casting calls and personally choose individuals to act in their productions.
Organizing a venue: This requires some management and accounting skills. A playwright can produce their show independently, at a theatre, or it can be run as part of an organized event like a festival.
The endeavor of self-producing requires immense dedication, patience, and good old-fashioned hard work. But, it can be far more rewarding and is an alternative to searching for a theatre that will take a chance on you. 
What Is a Playwright?
A playwright is someone who writes plays. Some playwrights write plays and try to get them produced from there, while others are commissioned explicitly by theatre companies to write a play or a series of plays.
One production typically lasts several months, so either the playwright gets paid through royalties from tickets sold for the show or paid a lump sum when they are commissioned.
They are responsible for making necessary changes as the rehearsal process goes ahead. Sometimes they participate in overseeing rehearsals of the play so they can consult on any potential changes or new ideas that may arise as the actors begin rehearsals.
Playwrights work on plays with a range of people. Read this list of roles in theatre and what their responsibilities are.
To prove that becoming a playwright is a struggle but not impossible, here's a list of modern playwrights that made it in the industry. Dreams do come true!
Conclusion
Fortunately, playwrights have some highly sought-after skills that will allow them to excel in numerous work environments and jobs. So, if you're a playwright, don't give up your day job, but don't give up your dreams, either.