Determining the value of your work as a freelance writer can be tricky, especially if you're still new to the field. There are numerous things to consider that may impact how and what you ultimately charge for writing.
You should charge $1–$300 to write a poem to ensure fair compensation for your time, effort, and overall value. Average payouts are $50–$200 per poem, $10 per line, and $25 per page. The price you charge may vary and even fluctuate based on personal goals, financial needs, or individual projects.
Read on to learn the most important things you need to consider when charging for poetry. I'll share the average earnings for other freelance writers and offer some suggestions for different ways to set your rates.
Average Freelance Writer Wages & Earnings
As a starting gauge of a reasonable rate for your poems, consider the average earnings for various work-for-hire writers, according to a recent survey conducted by the Editorial Freelancers Association.
Type of Writing (Work-for-Hire)
Average Wage Per Word
Average Wage Per Hour
Average Writing Pace*
Full-length nonfiction ghostwriting
$.11–$.15
$61–$70
1–3 pages/hr
Full-length fiction ghostwriting
$.09–$.10
$51–$60
1–3 pages/hr

Journalism writing$.31–$.50$51–$601–3 pages/hrMedical/STEM writing$.16–$.20$61–$701–3 pages/hrBusiness/Sales writing$.16–$.20$61–$701–3 pages/hrOther writing (nondescript) $.21–$.30$51–$601–3 pages/hrOther (based on write-in response)$.05~$.06$41–$454–6 pages/hr*For this survey, a page is fixed at 250 words, the industry standard for a manuscript.
We can see here that the wage range per hour for writers is $41-70, so it would be reasonable to use this figure as starting point to calculate how much to charge for a poem. If you write the poem in half an hour you might feel comfortable charging $35. Or you might have a minimum charging rate of 4 hours for each project, regardless of if you spend less time on it, like bar staff and theatre technicians do.
How Much To Charge for Poetry: Factors To Consider
When figuring out how much you should charge to write a poem, the goal should be to get the highest amount fair to you and your employer. Still, that magical amount may change over time and for various reasons.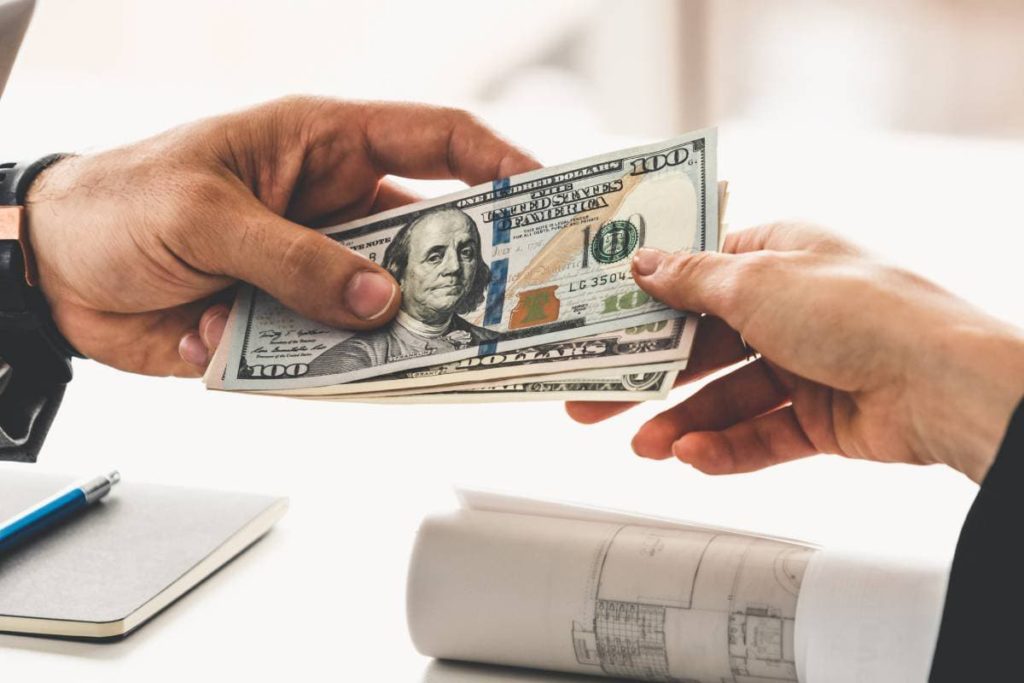 Consider the following to determine an appropriate value for your poetry.
Charging Less Can Help Build a Portfolio and Gain Experience
For those new to the freelance world or publishing, it may be more beneficial, and overall valuable for you, to get a few publications under your belt rather than focus on making a decent wage for your work.
Moreover, it may take some time and numerous pitches and rejections before successfully getting published.
If you need to gain experience in poetry publication, consider setting your price below the average of $41/hour to attract more work offers. Once you're comfortable navigating the freelance scene and have a small portfolio to show off, you can then reevaluate your goals and adjust fees to accommodate your needs and reflect your work's value adequately.
Supplementing Another Income vs. Making a Living Wage as a Poet
Many aspiring authors begin their writing careers while also working a day job, so to speak. While this lessens how much writing time you have and challenges time management skills, it can be beneficial in determining your poetry prices.
For instance, working a full-time job typically includes the benefit of having multiple financial expenses handled for you by higher levels of company management.
This includes but isn't limited to:
Taxes
Health insurance
Miscellaneous business expenses
Vacation days
Retirement savings
With these details taken care of, you're able to offer more competitive pricing between $41–$60/hour and potentially acquire a substantial number of clients.
However, to make a living wage writing poetry, your charge might be as high as $80-$120 per hour. While this may sound excessive, you must account for the expenses noted above, not to mention all those unpaid hours you work weekly. Charging $80-$120 per hour has suddenly become a take-home pay of $40–$60 if you're lucky.
Also, keep in mind that this hourly rate only pertains to billable writing hours. Continuing with the above example, this means an 8-hour workday is, in reality, only paying out $20-$30 per hour.
Balancing Supply and Demand for Poetry
For many freelance poets, potential clients and publication opportunities can, and do, come from all over the writing world.
Besides, making money as a professional poet is more than pouring your emotions out on paper for a paycheck. Lesser-known poets lack the adoration and prestige needed to write a book of poetry that results in a sufficient income.
To better ensure work, be prepared to find some compromise in the content you create.
However, poetry is both uniquely coveted while also significantly undervalued. At times, it even feels forgotten about in the literary community. Generally, such a climate proves positive or negative differently for every writer.
For instance, this may result in sporadic, part-time work and irregular audiences for some, while others maintain a steady, full-time workflow with long-term clientele. It's also important to keep in mind that charging $70/hour might be your desired rate, but you won't be very profitable if the clients don't want to or can't pay that much.
Ask for More Than Desired in Negotiation
When working closely with a client to determine a reasonable price for the particular poems they want, it can be beneficial to quote a price higher than you're comfortable accepting. This way, you have some room to negotiate down.
Such a strategy can also help you increase how much you charge for your poems in the future.
Reasonable Ways To Charge for Writing Poetry
You have various options for setting your writing rate. Here are four common and successful ways other poets determine how much to charge to write a poem.
Determine Cost per Individual Project
When jobs are varied or few-and-far-between, it's often best to figure your rate according to the circumstances of each job. For example, being hired to write a single poem for a one-time publication differs from an offer to produce weekly content of varying themes.
In addition, the payout may be figured differently depending on the publication. A magazine may pay per word or article, whereas book publishers tend to have advances and royalties options to consider.
Consider Specific Requests for Style, Tone, and Other Items
Poetry is an art form in itself in the literary world. Your created content can't necessarily compare to news articles, fiction novels, or opinion pieces. For this reason, you may want to consider basing your fees on how your client wants the poem to sound.
For instance, you could charge for specific requests, such as:
Use of alliteration
Addition of similes
Rhyming ending words
Overall tone (i.e., dark, sad, ballet, melancholic)
For some jobs, such requests could double the time or effort you need to create a quality poem that complies.
Charge Per Word, Line, Page, Or Post
As one of the most common appraisals of a writer's rate, charging per word, line, page, or individual post is an easy way to get publishers to consider your poems. Many publishers use these same pay scales and will be more likely to recognize a good value when they see it.
You might also consider setting rising word counts with cascading prices to encourage potential clients to purchase longer poems at a discounted rate.
Set an Hourly Rate
Many writers chose to charge by the hour or, at least, have determined an hourly rate to quote. It's a familiar standard for most people, including potential clients who may not be familiar with the going rate per word. Use the table of average writer wages and tips provided in this post to determine the hourly rate that appropriately values your poetry.
Final Thoughts
When figuring out how much you should charge to write a poem, always consider the value you bring to the table. Any credentials, whether an extensive portfolio, various degrees, education, or even several years of experience, can help persuade potential clients that your rates are justified.