So you've finished writing your verse poem. The next step is to answer the big question: where do I publish my verse? Do I want to publish professionally? Do I want to publish for friends and family? Will I self publish my verse? Should I seek feedback from trusted sources first? What's the next step?
Don't worry: publishing verse is an exciting event, but that doesn't mean it has to be scary. Take it one step at a time and soon enough you'll be closer to seeing your verse out in the world and achieving everthing you have ever wanted for it.
Stick with this article to read all about the world of publishing verse, your next steps, and a practical guide to getting your verse poetry into the hands of the right readers for you!
Where to Publish your Verse
Deciding where to submit your poetry for publication can be tricky as there are so many options, and you'll need to decide how important being paid is.
If your goal is to one day have a collection of your verse commercially published, then it's a great idea to consider trying to get paid for your poetry as early as possible.
Demonstrating to publishers that you have been paid for your work will go a long way. If you start having your verse regularly published professionally, then you can gather all those poems and present them to a traditional publisher as a collection!
There are many different avenues however, many different ways to be paid for your writing, and no single path on the road to creative success. I hope the resources below are helpful.
Literary Journals and Magazines which Publish Verse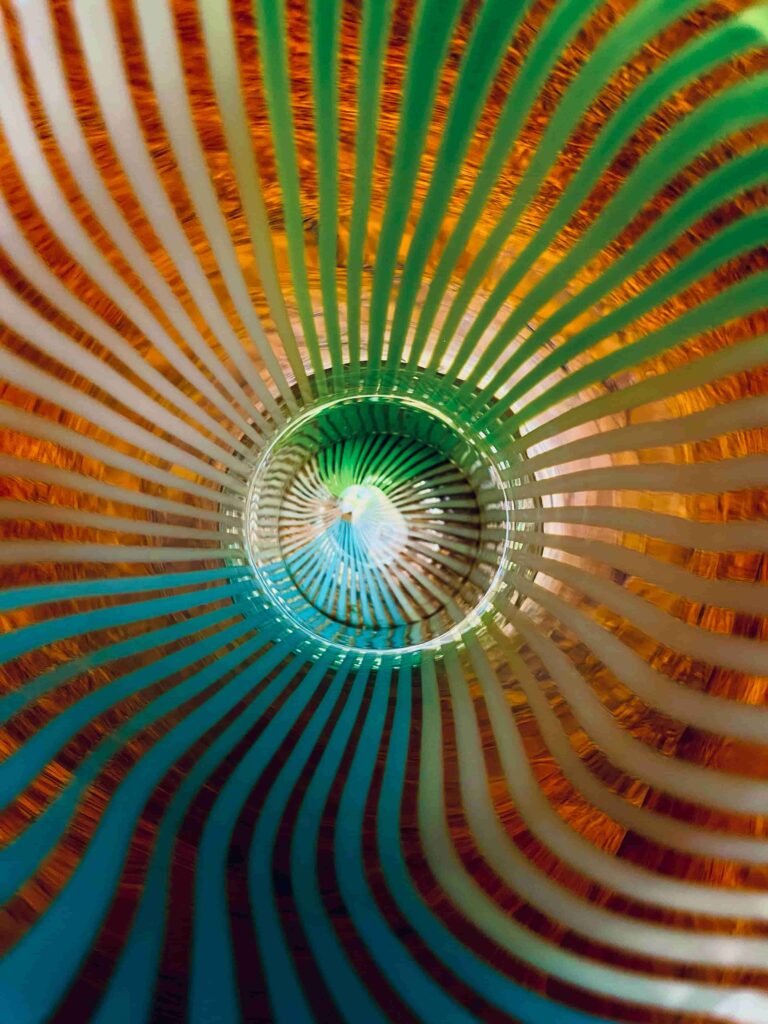 Journals and magazines often have a commitment to publishing young / emerging / first time / unrepresented writers, and fostering the next generation of talent.
Journals are often focussed on publishing writers who are geographically local to the journal, so make sure to do some Googling and find out which journals are located in or near your hometown!
Journals often also have political agendas, so make sure to read plenty of prior issues, and check out their 'About us' pages to ensure that the journal / magazine is the right home for your verse.
Most of the good journals will pay you at least some money to publish your work. If you can get into one of these publications, whether online or in print, congratulations! You're now a professional writer.
Check out this website for a great list of journals that publish poetry:
Verse Competitions For Money and Fame
Competitions are a fantastic way to get your verse out into the world. They are often judged blind, which means that the judges don't know who has authored the work until the prize is awarded. This will give emerging writers the greatest chance of success.
People actually read poetry that wins awards. Poetry awards often come with financial prizes, which is great if submission is free. Commercial publishers really do pay attention to competitions as well. Getting your first collection published is all about building a compelling case that you are a talented poet, with an audience that will be interested in your work.
We believe in the importance of literature and new writing. If you have a story or poem ready to go, make sure to take a look at our Letter Review Prize for Short Stories, and Prize for Poetry. Both offer great prize money, and publication at Letter Review. All entries are considered for publication. You can also submit to our regular submissions all year round.
Social Media Verse Writers are Popular
Coming as a surprise to some, social media sites like Instagram, Facebook and Twitter have spawned a new generation of online verse writers. These poets have built up huge fan bases in some instances, and popularised poetry with a whole new audience. In some cases those online poets have approached traditional publishers and had their work printed as a book.
It makes you realise / remember that people do actually love poetry, and that it is possible to be a popular and commercially successful poet. Maybe the way traditional poetry publishing operates needs to be overhauled, and we need to reconsider the definition of 'good poetry' altogether?
The important thing to remember is that publishing your poetry online probably won't harm your career in any way, because poems can be written relatively quickly when compared to novels. If you publish your novel online, by contrast, you're unlikely to be able to publish that with a traditional commercial publisher afterwards, which may hurt your bottom line because novels take so long to write.
Remember that building an online following can result in revenue generating opportunities. Plenty of people make big money from being instagram 'influencers', promoting products, and running ads.
If this avenue appeals to you, it's definitely worth researching how to make money online.
Check out these resources discussing online poets and poetry:
https://www.teenvogue.com/gallery/best-poets-on-instagram
https://www.theatlantic.com/technology/archive/2018/10/rupi-kaur-instagram-poet-entrepreneur/572746/
https://www.vogue.co.uk/article/best-poets-on-instagram
Poetry Websites Publish Poems for Free
There are also lots of websites that publish verse 'for free' i.e. they are not going to pay you, but they won't charge you to upload your work there either. You have to decide if this is providing you with value.
If these sites lead to engagement with an audience who love your work, this may be a great avenue for you to consider.
This avenue might also bring you into contact with other poets, and help you build a supportive community of friends!
This is an especially great avenue for the amatuer poet, who writes for fun, and doesn't mind if the money never flows! The word amatuer comes from the latin word for love, and so this word really refers to someone who practices not for money, but for love.
Check out these resources on poetry websites that publish 'for free':
Where can I Read Free Verse Online?
There are lots of places you can find verse for free online. If you want to publish your verse, it's a great idea to read verse that's already been published to discover what's getting published, and where it's appearing.
Buying poetry collections is fun, and holding a collection of poems in your hands by your favourite poet is a wonderful thing, but it can also be very expensive! Even if you buy them second hand.
So where can you find poems online for free? Check out the list of destinations below!
The Poetry Foundation has a fascinating backstory. It was formed from Poetry magazine, after they received a gift of $200,000,000 from the philanthropist Ruth Lilly. They run a poetry blog called Harriet, and still publish the Poetry magazine.
They are "committed to a vigorous presence for poetry in our culture." They report the foundation "exists to discover and celebrate the best poetry and to place it before the largest possible audience."
Most importantly, they have lots of lovely poems on there so make sure to check them out!
The National Poetry Library is the largest public collection of modern poetry in the world. It was funded by the Arts Council in 1953, and currently has a home at the Southbank Centre.
The American Academy of Poets was founded in 1934 in New York City. They report that "Poets.org is produced by the Academy of American Poets. The site was launched in 1996, becoming the original online resource for poems, poets' biographies, essays about poetry, and resources for K-12 teachers."
These are the peeps behind National Poetry Month, and they pay out big cash to poets, so check them out.
Poets often aspire to being published in literary journals and newspapers, because these are the places that will actually pay poets. Sometimes the creative work is hidden behind a paywall (we all gotta eat) but sometimes its gloriously free.
Journals and Newspapers are more likely to feature work by contemporary poets, rather than the classics.
The New Yorker is one of the the world's leading literary journals.
Granta is probably the United Kingdom's leading literary journal.
The Best Instagram and Social Media Verse Writers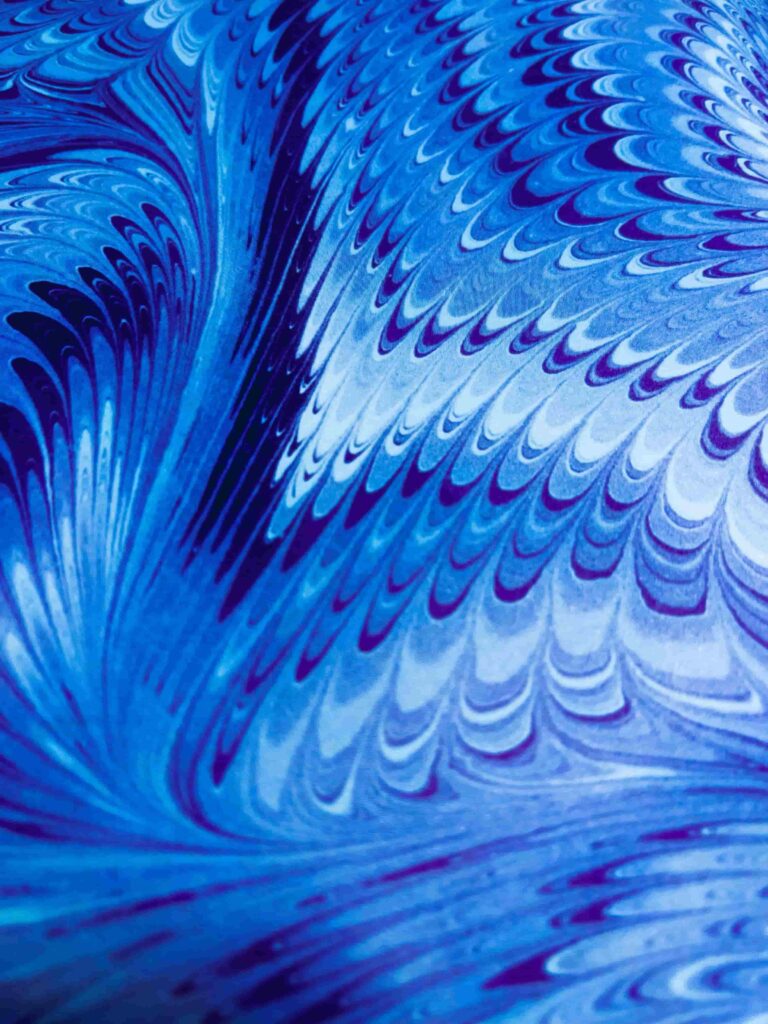 If you want to get your verse published today, it's going to be of great value to you to examine verse that is published on social media.
Instagram and social media verse is a big deal, with huge numbers of people following their favourite poets online. rupi kaur has over 4.3 million followers on instagram who read her posts everyday.
Critics often say this genre if poetry is simple, overly commercialised, and cynically designed to exploit the short attention span of the zoomer generation. To these people Letter Review says, 'Chill out. Sappho and Shakespeare aren't going anywhere.'
If these poets are encouraging people to go out and buy collections of poetry … that can only be a good thing right? Reading, and the purchasing of books, is reportedly on the decline in most areas of publishing, except poetry!
There's been a huge surge of interest, which many attribute to the social media poets. rupi kaur's collection 'milk and honey' took out the top spot in 2018, driving poetry sales to an all time high.
Here are some of the leading instapoets for you to check out.
rupi kaur
In addition to her 4.3 million followers, rupi has published three collections of poetry, the first of which sold over 3 million copies. That's one for each of her followers. Good conversion rate.
She spent a year on the New York Times best seller list. She's an Indian born Canadian poet: her family moved to avoid persecution.
Instapoetry is often criticised for its lack of substance, but I don't think anyone would deny instapoets tackle the big subjects. rupi tackles the immigrant experience extensively in her work. She writes in lowercase, and often in bite sized chunks. Sometimes the poems are only one line.
Atticus (atticuspoetry)
Another canadian instapoet who has 1.5 million followers on the gram. He's a little bit secretive though, and likes to keep his identity under wraps. He says that Hemingway is a huge influence, especially the way he can say so much with so few words.
He notes that one of the best things about writing for instagram is that it's so experimental in nature. He can throw anything up there and see how it performs with his readers. Presumably if it's popular it gets more likes! Who knows though … maybe the readers are so overcome with profundity that they forget to mash that like button.
He speaks about the value of instant feedback to a writer. It doesn't take years and the publication of a book to realise that what you're doing is a mistake.
Tyler Knott Gregson
This man produces a 'Daily Haiku on Love' and a poem from his 'Typewriter series' everyday.
The Typewriter series began when he found an old typewriter and just typed out a poem in a stream of consciousness style, all in one go. Now he tries to do it each and every day. Sounds easy, right? I wonder if it is.
He has his own podcast about living on the Autism Spectrum called 'Somewhere On The Spectrum'.
Gregson has found some success with the mainstream publishing world, with Penguin Random House publishing some of his work. So there's a lesson for aspiring poets … self publication through instagram can lead to traditional publishing success.
He often couples his poems with a little passage of prose, like the one copied below:
A Me Fact: Without knowing how, or why, I drift away from time to time. Into myself, away from the world, into darkness within me that has been there as long as I can remember. It's familiar there, warm, safe, melancholy, nostalgic, heavy, and thick. I don't mean to, but I do, without warning, without cause. I am sorry for this, it's always been this way, and all my art comes from that place, so I don't know how to never go back, I don't know I want to. Thank you for being the light that calls me back, that shines like lighthouse in deep fog, thank you for the signal. I'm coming home.⠀⠀⠀⠀⠀⠀⠀⠀⠀
If I float away,⠀⠀⠀⠀⠀⠀⠀⠀⠀
into that familiar dark,⠀⠀⠀⠀⠀⠀⠀⠀⠀
shine your light back home.⠀⠀⠀⠀⠀⠀⠀⠀⠀
Haiku on Life by Tyler Knott Gregson
Get Paid for Your Published Verse: tips on what to look out for
If your verse is good enough to be published by a third party, it's good enough to be paid for.
You deserve payment for the talent, time and effort that went into those accepted stories or poems, so next time, aim higher – aim for earnings.
Check for Payment Pledges for your Verse
Before submitting a piece of writing to a magazine or website, check their submission guidelines for references to payment for accepted work.
They may offer a rate per word or line, or a set amount for a particular genre of writing, such as verse or flash fiction. Even a low rate may be worth accepting as a starting point.
It's also worth checking when you can expect to receive their payment. Some publishers delay payment until several months after publication, while others pay on publication but set the date for it a year or two ahead.
A minority will pay a decent amount, based on union rates, and within a reasonable time-frame, too, so keep an eye out for these top-notch ones. Offers of "negotiable" pay suggest that something, at least, will be forthcoming.
If payment is not mentioned, assume none will be offered and perhaps look elsewhere, or consult the editor.
Watch for Catches when Seeking Payment for your Verse
You may be drawn to a submission opportunity by a mention of compensation for work accepted, but check the details and you could find your hopes raised in vain. The editor may be referring to a competition prize.
Sometimes a payment pledge turns out to mean payment in kind, often in the form of copies of the magazine or a link to your website. But gestures like these do not amount to payment in cash.
Some magazines ask you to buy a copy first, to get a feel of their style, but you'll end up worse off that way if they subsequently reject your work, so don't be caught out that way, either.
Widen your Search to Find a Paid Home for your Verse
There are countless websites, magazines and book publishers around the world on the lookout for quality writing in English.
Some of them will pay, and a few of those will pay decent or even generous rates.
By searching online, you can find extensive, up-to-date lists of magazines and websites that pay for the work they publish, with details of what sort of writing they want.
Fine-tune your search for individual genres, such as short stories, humour or rhymes for children, then add words like "international" or "latest" to your search terms, to sweep up anything missed from the first list.
Copy the most promising ones into a document or email to yourself for future reference.
Build Rapport with the Best Professional Verse Publishers
Once you find a satisfactory home for your work, where your writing is accepted and satisfactorily paid for, make the most of it. Address your editor with cordial respect and accommodate any style preferences they may have.
Submit writing to them regularly, so they remember you, but not so often as to burden them. Show your appreciation by referencing them on your website or social media pages. Many published writers earn nothing at all for their work, so take pride in any earnings you can make, however modest.
With each paid publication, you'll be another step forward in the wonderful profession of creative writing.
How to Get Your Verse Noticed by Publishers
If you're an aspiring writer who's just written a masterpiece, you might be asking yourself how you can now get it noticed by publishers. The publishing industry is extremely difficult to navigate, and many authors struggle to be seen in the crowd of published works. But there are ways to make your verse stand out.
This article will focus on how you can increase your chances of getting published. We'll discuss strategies in terms of what to write, things you should do in addition to your writing, and how active you should be in the literary world. If you utilize all of these tips, with a bit of luck your writing will get the attention it deserves from publishers and take that fateful step towards official publication.
Make Sure What You've Written is Worth Their Time
We'd all like to think our writing is the picture of literary depth and eloquence, a hidden gem just waiting to be found by the right person if they only gave you the time of day. Unfortunately, although we're sure this is true for your verse writing, you aren't the only person thinking this.
In the end, you are one raindrop in a storm of industry saturation, so you have to give publishers a reason to scoop you out of the flood.
The first step to getting your writing noticed by publishers is to make sure it offers something unique and impactful, unlike anything readers will find in its competition. The last thing you want to do is give them a re-wrapped version of stories they've seen time and again.
Once you have an idea for your writing, do your research. For example, what are the most popular or top-selling poems and poetry books that share the topic or genre, and how do you intend to do it differently?
This doesn't necessarily mean whatever poem you had in mind now needs to be tossed to the wayside once you notice it shares traits with other works; make sure you're bringing something new to the table. Writing is a form of art and you can derive inspiration from virtually anywhere, but it's important your writing has something to say and stands out.
Submit Clean, Thoroughly Edited Writing
While the content of your writing is important, you want to make sure everything you submit is clear and impactful for the editor, rather than being buried under grammatical errors they have to sift through before they can interpret your work. Getting your writing noticed is one thing; getting it noticed for its lack of editing is another.
When you submit your writing to a publisher, make sure it has been through the editing wringer. What's important isn't how much writing you give them as much as the quality of it.
If a publisher sees your writing, it should be at the absolute best of your abilities. This might require several re-reads and revisions but will always result in significant editing, most likely from a professional or someone trained as an editor.
It never hurts to have a few pairs of eyes on your writing for constructive feedback. You'll probably find someone else who hasn't read your word time and again will pick out a mistake or two your brain glossed over.
Get Your Verse Out There as Much as Possible
Moving on from the writing itself, one of the other ways you can help ensure a publisher notices your work is to have a reputation connected to the author's name.
Verse writers can build a reputation and their skills by getting their writing out into the world as much as possible. Some of the top recommended ways to do this is to submit it to or participate in: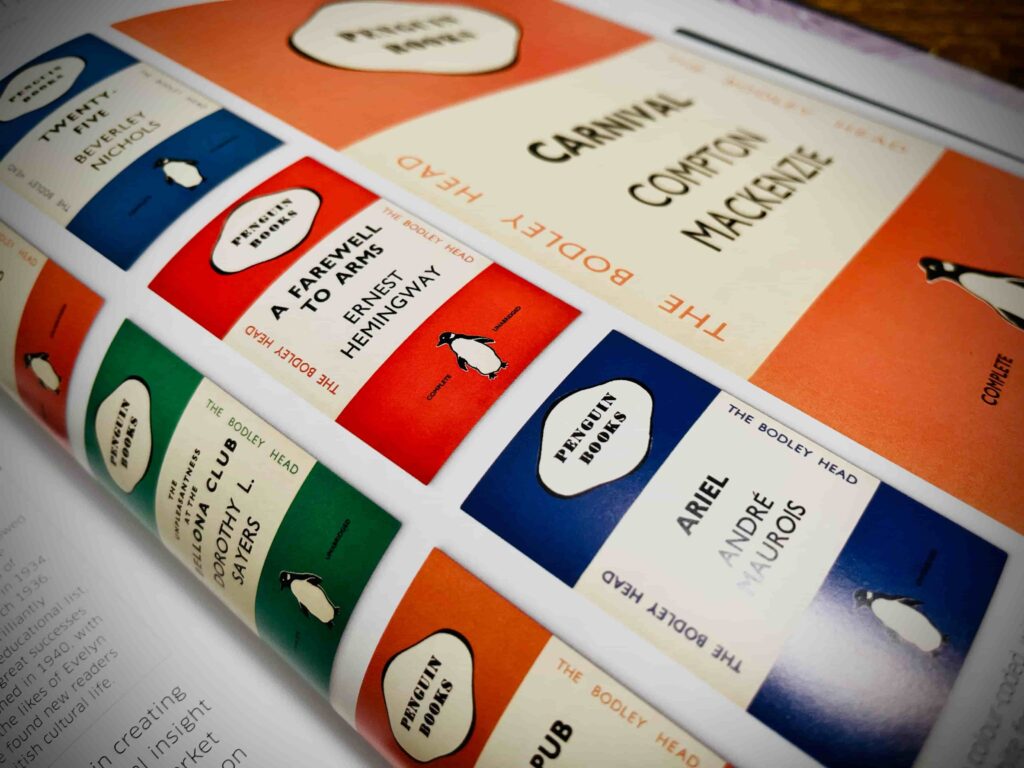 If your work was accepted to a literary magazine or won some sort of award, this is something you can show to publishers to demonstrate your credibility as a writer.
Thankfully, even if you don't win any fancy awards, exposure will help just as much as the first place title. Plus, participating in these events and literary spheres usually provides the writer with criticism and feedback. Some of it is constructive and can be used to enhance your writing, while the unconstructive criticism will help you learn how to pick these unnecessary comments out and take them in stride rather than to heart.
We believe in the importance of literature and new writing. If you have a story or poem ready to go, make sure to take a look at our Letter Review Prize for Short Stories, and Prize for Poetry. Both offer great prize money, and publication at Letter Review. All entries are considered for publication. You can also submit to our regular submissions all year round.
Promote Your Verse on Social Media and Build a Following
This is a big one that, fortunately, or unfortunately, writers didn't have to worry about a few decades ago. However, nowadays, one of the most significant tools in a writer's arsenal is having an active presence on social media.
Promoting your writing on social media can significantly affect your reputation, relevance, and reader following. Not only is this a great way to connect with people who enjoy your work and network with industry professionals, but it's also a great way to help you learn to advocate for yourself as a writer and show people what you have to offer.
The social media platform you choose will often vary depending on your writing. For instance, if you're writing a book, you could opt for Facebook or Tumblr to post book snippets and do some personal marketing.
If you're a poet, many individuals find success posting their poems on Twitter. And if you enjoy more of a fanfiction approach, FanFiction.net is for you. What's more important than having a social media account is consistency in uploads and building a following.
Regardless of what platform you use, find people who have read your work, enjoy it, and want to see more. Then find a way to keep them by your side as you work to get published. This might require you to create a separate website for yourself. They can subscribe to or promote one platform over another.
Either way, growing a significant reader base will show publishers there are real people willing to buy your writing, which gives the publisher a sense of security in investing in you. It isn't uncommon for publishers to offer a writer a deal based on their follower or subscriber numbers alone.
Work Up the Publishing Ladder
This tip might sound a bit odd on the surface, but one way you can get your writing noticed by a publisher is to work up the publishing ladder and have it, or other work, previously published elsewhere.
Although social media is a fantastic tool, submitting your work there doesn't count as publication. But you can get your work self-published or published through a smaller, regional publication company instead where acceptance rates are lower, and you can start building a reputation.
We recognize that most writers hoping to get published will have their eyes set on the "Big Five," and while these companies are publishing mammoths with unlimited resources for writers, the amount of writing they receive a year is significant, to say the least.
Therefore, you might have a better chance of getting your writing noticed by HarperCollins or Penguin Random House, for example, if you have some previous publications under your belt. We recommend you look into smaller publishing houses that align with your content aesthetic and have lower acceptance rates.
Just because these houses are smaller doesn't mean they aren't as capable as one of the "Big Five" at doing your work justice through publication. If this sounds like an approach that interests you, we'd suggest looking into Tupelo Press, Coffee House Press, Bancroft Press, and other similar houses for your earlier publications.
Check out these sources:
https://www.penguin.co.uk/articles/company/getting-published/How-to-get-your-writing-noticed.html
https://blackandbookish.com/blog/4-simple-ways-new-writers-to-get-noticed
We really hope that you are now armed with all the information you will need to confidently take the next steps towards getting your verse published. Remember, be bold and great forces will come to your aid. Commit yourself, then see what happens! You can do this.